Kaltura My Media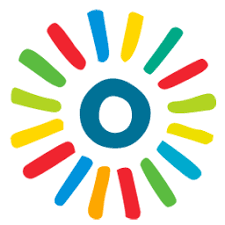 Kaltura is a streaming media platform that lets you upload media or create a new one within Brightspace. You can create webcam videos, screen captures, and podcasts! These are then stored on the PCC server and are easily inserted or added to your course.
Why use Kaltura?
Kaltura is a streaming video service that can adapt video playback quality to the needs of your students. It can play in HD when available, or scale down to support mobile users on shaky internet connections. It supports captioning, adds a layer of security to your videos, and even lets you make some edits to your videos after you upload them!
Automatic captions
Captions can be easily added to any videos in your My Media library. Caption are added automatically by machine and you can use caption with other language. You can also easily edit the caption yourself when needed.
Training & Support
Tutorials
Example of Kaltura recording:
Account Related
My Media is integrated with Brightspace. You can access it by logging in to D2L Brightspace and clicking on the My Media link in the navigation. If you do not see that link, contact our Online faculty help desk.
Media Retention
Media stored in Kaltura that are actively used will be stored indefinitely. However, media that isn't viewed will be removed by Kaltura using the following guidelines.
After 2 years without any views or plays, the streaming versions of media will be removed. This means that the count down for a piece of media starts after the last time it was played, not when it was uploaded. This will not remove the original source video, so you can still access and reuse the media. The lower bandwidth versions will need to be re-created if you plan to actively use the media. Our staff can help with this.
After 4 years without any views or plays, the source media and any supporting files (captions, etc.) will be deleted. This means that the counter starts after the last time it was played. The media will be effectively removed from the server for good if it hasn't been used in 4 years.