2023 Spring Commencement Ceremony
This spring, we are excited to honor our graduates of the Class of 2023. Commencement is one of the signature events of the PCC year, and we are happy to announce that after a nearly four year absence, we will be celebrating commencement in person at the Memorial Coliseum!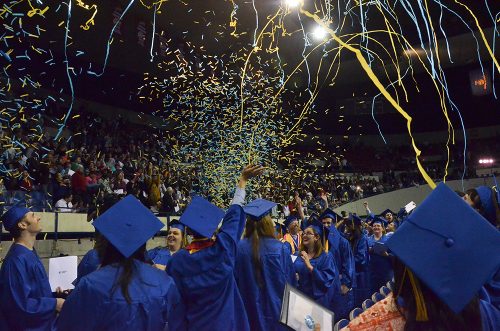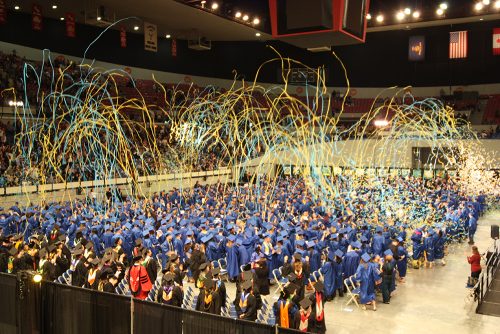 Countdown to Commencement
When: Friday, June 16, 2023
Time: 7pm
Where: Memorial Coliseum – Portland, Oregon
Public parking at the Coliseum is $10.00
Livestream: Livestream will be posted on this page!
Face masks are not required while attending the commencement ceremony. However, we ask that our community respect the choice of those who keep their masks on. We also request that everyone respect the choice of others who do not wish to wear a mask.
We will continue to update this webpage as more details become available so keep checking back periodically. Congratulations, Class of 2023!