Online GED® classes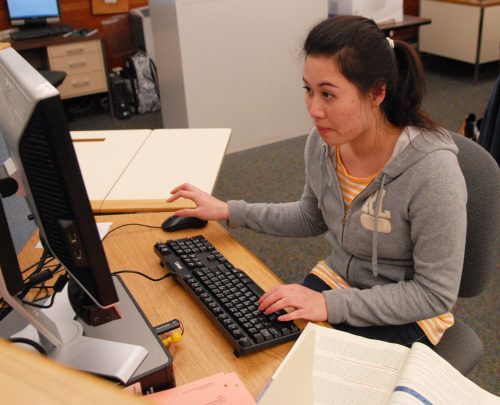 PCC's online classes allows you to prepare individually for the GED® exam. The program is divided into 2 online courses where you will be able to study all four test subject areas:
 Reasoning through Language Arts (RD and WR)
 Mathematical Reasoning and Science
Enrolled students who successfully graduate and complete their GED® exam will be eligible for a scholarship to continue their studies at PCC (Check with your instructor for tuition amounts, requirements and application process).
Eligibility
Basic computer and Internet skills
Regular access to a computer and the Internet
Flexibility, discipline, and good time management skills

Class fees $78.80 per class for the 2020-2021 academic year. Students may take both classes simultaneously.

Classes are open to anyone 16 and older
Students who are 16 or 17 must obtain an official release from high school and submit it to the college's admission office before registering for classes
Steps to enroll
Contacts
Contact instructors for books and class advising:
GED® is a registered trademark of the American Council on Education and may not be used without permission. The GED® and GED Testing Service® brands are administered by GED Testing Service LLC under license.