Service Update 
The Gateway to College Fall 2020 application window has now closed.
If you are interested in learning more about the program or applying for a future term, we would love to speak with you. Submit an
Interest Form
today and we will follow up with you ASAP.
Please note, all Gateway courses and services are scheduled to be offered remotely for Fall 2020
You can change your life
Gateway to College is for you if:
You are 16 to 20 years old
You live in a participating school district:

Portland Public
Tigard-Tualatin
West Linn-Wilsonville
Lake Oswego
Sherwood
You have dropped out of high school OR will not graduate with your class OR you are struggling in your current school setting.
You are behind on credits or will not graduate with your class.
You have struggled with grades AND/OR attendance AND/OR the social/emotional environment and are at risk for dropping out/need a new setting.
The traditional high school setting is not right for you at this time and you are looking for an alternative environment that will allow you to complete your high school diploma.
If you are unsure if your situation qualifies you as eligible, please reach out and we are happy to discuss your individual circumstance and help you explore potential options.
Have Questions? Please contact Adam Clark for more information.

Gateway to College is a unique program that lets you get your high school diploma while you earn college credit.
Gateway to College contracts with your school district to offer you a scholarship to the program. The scholarship covers the cost of tuition and books.
Our program also pairs you with a College Success Coach dedicated to your success. Your College Success Coach is there to teach you about college, organization and time management; and connect you with community, career, and college resources.
Your connection to college
If you're interested in going to college or preparing for a better career but have struggled with school in the past or have dropped out of high school, Gateway to College can help you get on the right track to achieve your goals.
Many of our graduates go on to finish AA degrees here at PCC and transfer to four-year colleges—and so can you.
How to succeed in this program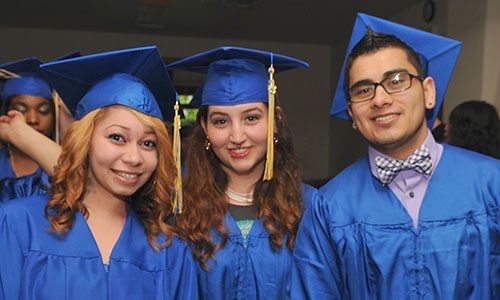 To succeed in the program, you'll need to be in class about 20 hours a week and do three to four hours of homework per day. You are expected to attend every class. Because the program requires a strong commitment, it's best if you work fewer than 25 hours a week.
The program takes time – most of our students achieve their high school diploma in about two years, but they often earn a significant number of college credits too!

Let's get started