Curriculum Office – Course Revision Process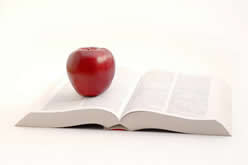 Types of course revisions that require curriculum committee and college approval:
course title change
course number
contact/credit hour change
description
requisites
learning outcomes
general education or cultural literacy designation
related instruction for CTE embedded courses
Course Revision Process:
Log in to CourseLeaf through the Faculty Tab in MyPCC. Under Tools on the right hand side, click Course Management and do a search for the course to be revised. Select the course to be revised and choose Revise Course and follow the prompts to complete the revisions to the course.
Save and submit to workflow in for review and recommendation by the SAC Chair and Program Dean.
The Curriculum Committee may recommend the course for approval as proposed, amend the proposal and recommend or postpone for further review.
Once recommended by the Committee, the course must be recommended by the Pathway Dean and Dean of Academic Affairs, and approved by the VP of Academic Affairs.  Depending on the type of revision, state approval may also be required.
Implementation:

Once the changes have been approved by internal approval process, the Curriculum Office will enter the changes into Banner.
Other Curricular Items to Note:
Changes that Require a Degree or Certificate Revision:

change in credit hours
course title change
course number change

Consent Items (SACs can make these changes in Courseleaf; no committee approval is required):

inactivation
grade option

CCOG Revisions that can be made with SAC approval only (SACs can make theses changes in Courseleaf; no committee approval is required):

assessment strategies
addendum to the description
course activities and design
course content
Video Tutorial: How to Propose a Course Revision using Courseleaf