Summer Teen Program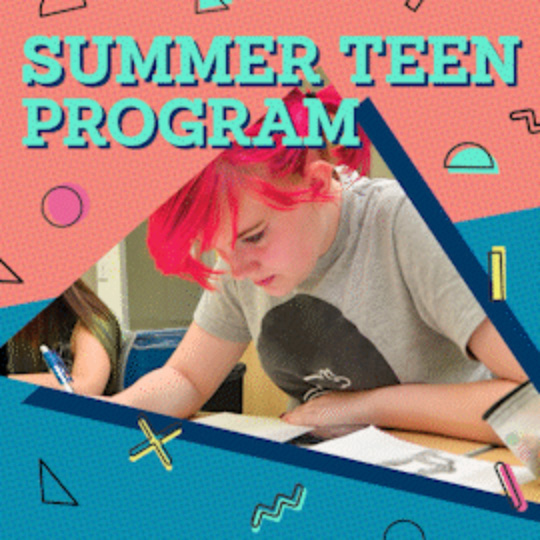 PCC's Community Ed Teen Program offers a variety of dynamic and engaging educational experiences for students aged 12-17.
Class sizes are small, and the focus is on having a good time while you immerse yourself in an intriguing subject.
Loading...
Registration instructions
Students need to create an account and are strongly encouraged to fill out the Consent to Release form prior to registering for classes. Instructions for each of these steps are below. Program staff are unable to speak to anyone, including parents, about a student or their registration status unless there is a Consent to Release form on file. 
Please note that Intent to Register forms can take up to two business days to process; in order to help ensure a spot in your requested classes, please send in your form no later than two business days before the start of the class. We cannot guarantee a spot in the class if your form is not sent in by this time frame.
How to create an account
Visit the application page.
Follow the prompts to create the account.
Consent to Release form instructions
Log in to MyPCC.
From your MyPCC Home tab, scroll down to the "Quick Links" menu (bottom left of the page).
Select "Consent to Release" and fill in all the required information.
Select the types of records you would like shared. The most common selections for teen students are course schedule, student finances, enrollment status, attendance, and grades.
When you have filled out all required information, click "Add this Name".
If you would like to add multiple people, click "return" and repeat the steps.
Confidential code: The confidential code is a password or code that the student creates and provides to us. It is used to verify the identity of authorized individuals when they call to discuss student information. We will ask for this code each time student information is discussed.
Intent to Register form
Once you have created your MyPCC account, use your account to log in and complete the Intent to Register form, which can be accessed once registration begins.
Once we receive this form, we will email the parent or legal guardian the Liability Waiver via Docusign within one to two business days. We cannot complete the registration process until the Liability Waiver has been returned.
You cannot register through the normal PCC registration system, and registration must be received prior to the first day of class. On‐site registrations will not be accepted.
Accessible Ed & Disability Resources
PCC is committed to creating a learning environment that meets the needs of its diverse population. If you anticipate or experience any barriers to learning, discuss your concerns with the instructor. Accessible Ed & Disability Resources coordinates disability-related accommodations.
To make a request, contact them in advance. Click "get started" on the Accessible Ed & Disability Resources website, call 971-722-4341, or email aedr@pcc.edu.