This content was published: September 16, 2017. Phone numbers, email addresses, and other information may have changed.
Where to find the Community-Based Learning Program during Fall 2017 In-Service
Posted by hannah.cherry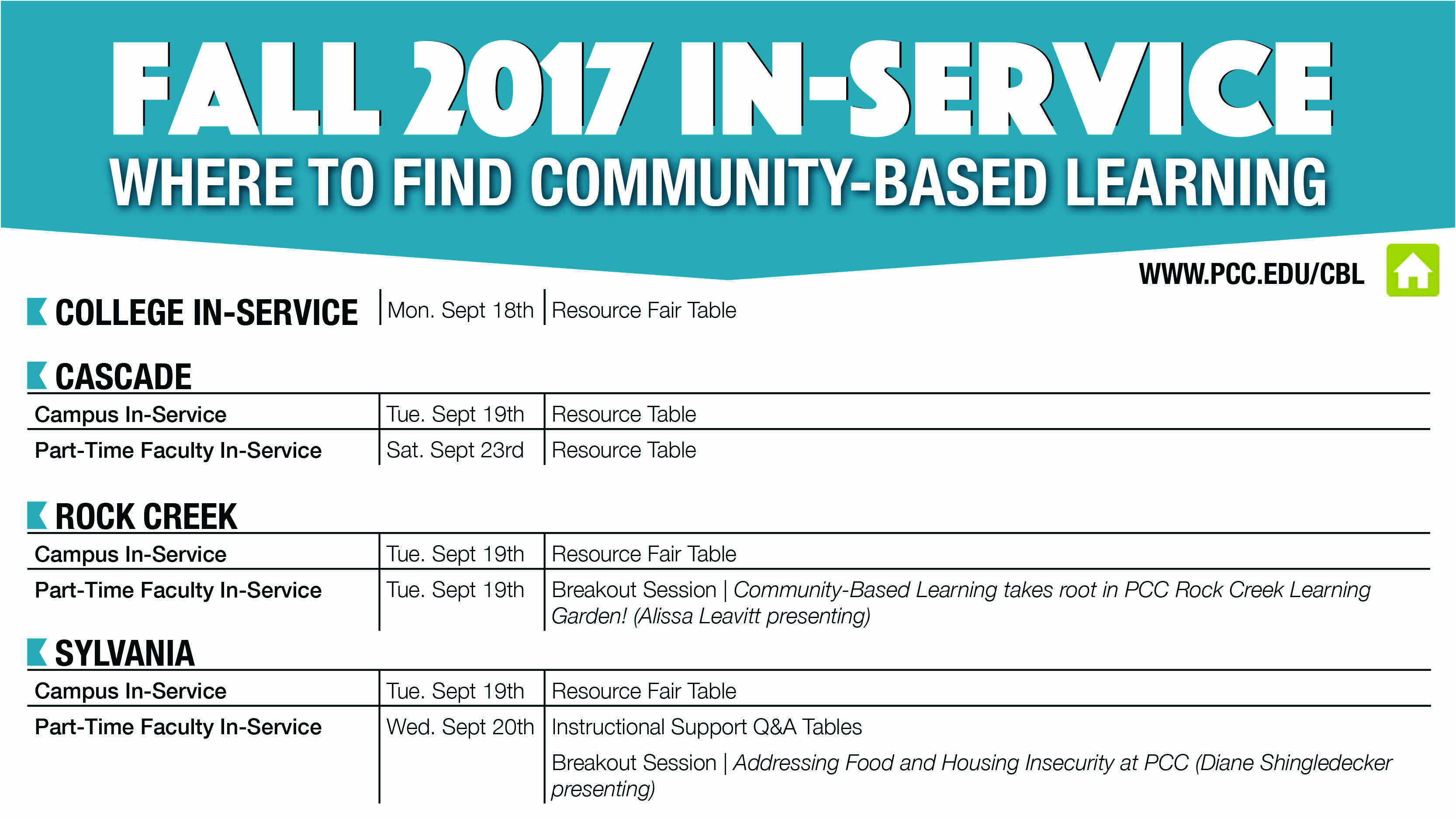 Hello Faculty! All of us with CBL are looking forward to working with you this year! Find us at In-Service to…
Check to see that we have you and your courses in our program catalogue
Learn about our Professional Development Opportunities
Talk to a coordinator about CBL tools/tips/ideas for your classes
Grab CBL swag!