TLC mission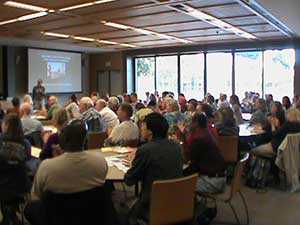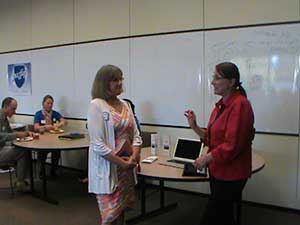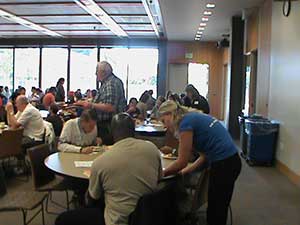 The Teaching Learning Center (TLC) offers a communal space that promotes professional development, personal enrichment, and community engagement. Our goal is to help support and renew all faculty, staff, academic professionals, and administrators, in order to better serve our students, the college, and ourselves.
The TLC is committed to offering quality educational programs that promote best practices, facilitate innovation, present technology updates, and enhance a variety of teaching and learning styles and techniques.
About the TLC
The Teaching Learning Centers (TLC) at Portland Community College promote excellence in teaching, professional growth, and student services. The centers play a critical role in building a community of learners and creating campus environments which encourage innovation. The centers serve as campus leaders and act as catalysts for open and ongoing dialog.
TLC programs
The TLC collaborates with divisions, departments, and committees to provide a diversity of events, for a variety of audiences. From speakers and panel presentations to hands-on activities and group discussions, we hope that you will find some TLC events that meet your needs and interests. We strive to schedule programs at varying times and advertise our events through our calendar, over email, and on our webpage. There are many things happening at PCC that are designed to meet the widespread and frequently-voiced faculty desire for deeper and more meaningful collaboration around student learning. Check your PCC email for upcoming events.
TLC library resources page
Announcing the library resource page for the Teaching Learning Center at Portland Community College. The library hosts many resources on this page that support excellence in teaching, including links to books, videos, online journals and research databases.