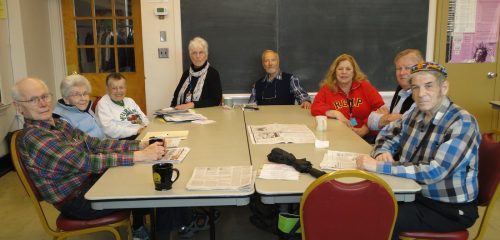 PCC offers a unique program for dynamic older adults who want to expand their horizons and connect with others. SSI offers learning in a pressure-free atmosphere – no grades, no bell curves, no tests, no papers, no compulsory attendance, no competitive pressures and no formal faculty.
SSI is a member-driven organization and course proposals are generated by the membership. SSI is special because its members plan, conduct and run the institute's programs and classes. Members with a passionate interest in their subjects enthusiastically share their knowledge. Others moderate, facilitate or coordinate programs. Everybody participates and everyone benefits.
Join us!
There are 120 classes in each year. As a member of SSI, you can go to any or all of them. Guests can attend a couple of classes on a trial basis if they want before joining. See our class schedule and upcoming events.