This content was published: November 22, 2017. Phone numbers, email addresses, and other information may have changed.
Portland Metro: November 20, 2017
Posted by Melissa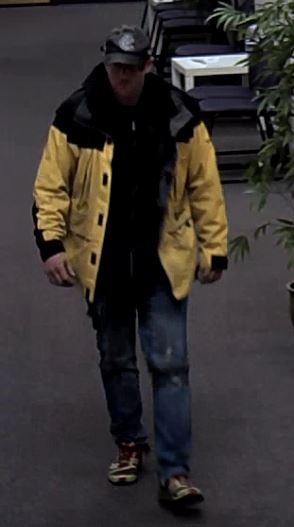 On Monday, November 20th, 2017, at approximately 4:52PM, an unknown male suspect stole a candy machine from the break-room at the Portland Metro Workforce Training Center (PMWTC), 5600 NE 42nd Ave.  The suspect, a white male, wearing a yellow jacket, blue jeans, ball cap and brown shoes, arrived in a white van at approximately 4:39PM and spent time wandering through the building prior to the theft.
An image of the vehicle license plate was obtained and it returned to a stolen vehicle out of Portland, reported on the same day.
If you have any information on this incident or suspect, please contact Public Safety at (971) 722-4902.