This content was published: November 15, 2017. Phone numbers, email addresses, and other information may have changed.
Downtown Center: November 13, 2017
Posted by Melissa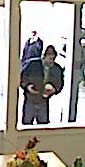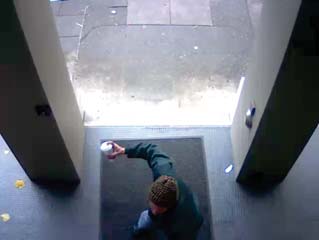 DESCRIPTORS:
HEIGHT: 5′ 8″ to 5′ 10″       WEIGHT: 150-175 lbs
SEX: M      RACE: W
OTHER: Wearing a brown tweed stocking cap
INFO: The above pictured subject attempted to enter Downtown Center on Monday, 11/13/2017, at 0811 hrs. The building was secured by quick acting staff who had observed the subject acting strangely. The subject became verbally hostile when he couldn't gain entry and yelled profanities, eventually throwing the contents of a drink at the front door. The same subject may have been observed near the building the following day, 11/14/2017, at approximately 0700 hrs. The subject may possibly be a transient and/or have drug-alcohol or mental health related issues. If seen please contact
Portland Police (911) and then follow up with notification to Public Safety as well at 971 722-4902.