Please note: This was published over a year ago. Phone numbers, email addresses and other information may have changed.
Cascade: August 5, 2017
Posted by DPS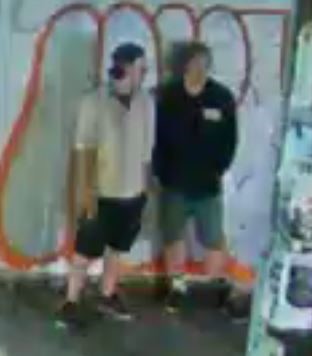 Public Safety is seeking assistance in identifying these subjects.  At approximately 1:58am, on Saturday, August 5th, the above pictured subjects climbed onto the top of the Mandi House Restaurant (819 N  Killingsworth St) to spray paint graffiti on the side of the Baker Building (5511 N Albina Ave).  The subjects also spray painted a PCC-owned surveillance camera on the roof of the Paragon Building in an  attempt to conceal their behavior.
If you have any information on these subjects, please contact Public Safety at (971) 722-4902 and ask to speak with a Cascade Public Safety Officer, reference case #17-0258.