Nursing, associate degree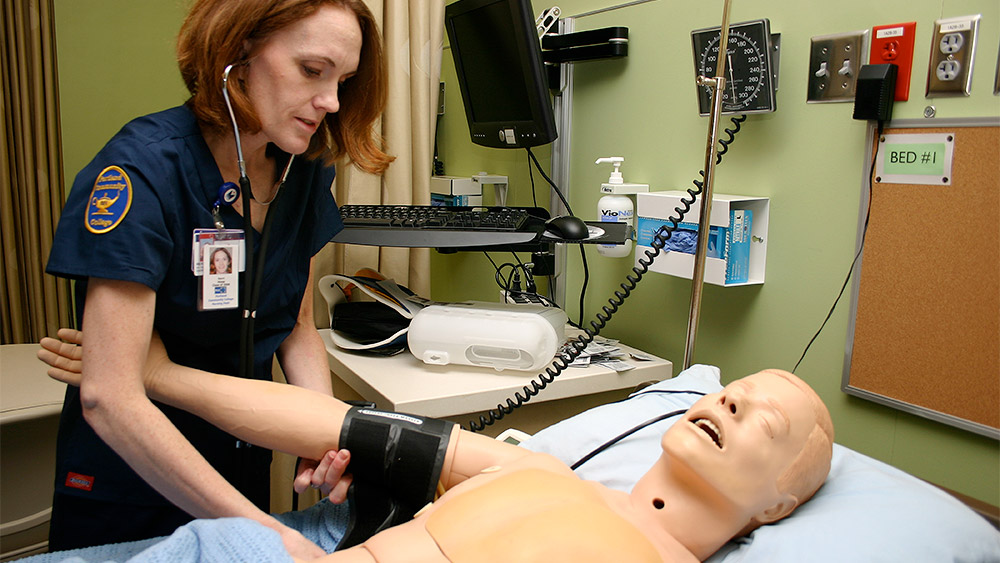 Award information
Degrees and certificates by number of terms to complete
Award
Length
Financial aid eligible
Currently accepting students?
Associate Degree: Nursing
2 years
Limited entry, see how
to get into this program
Learn more about Nursing »
Courses
Course listing for the 2023-2024 catalog year.
Plan of Study Grid
Pre-Program Requirements
Credits

BI 231

Human Anatomy & Physiology I 1
4

BI 232

Human Anatomy & Physiology II 1
4

BI 233

Human Anatomy & Physiology III 1
4

BI 234

Microbiology 1
5

FN 225

Nutrition 1
4

MTH 95



Intermediate Algebra 1


or Math Literacy II

4

PSY 215

Human Development 1
4

WR 121

Composition I (WR121=WR121Z) Z
4

WR 122

Composition II (WR122=WR122Z) Z
4
6
Any Lower Division Collegiate course
2
First Term
NRS 110
Foundations of Nursing- Health Promotion
9
NRS 232
Pathophysiological Processes I
3
Second Term
NRS 111
Foundations of Nursing in Chronic Illness I
6
NRS 230
Clinical Pharmacology I
3
NRS 233
Pathophysiological Processes II
3
Third Term
NRS 112
Foundations of Nursing in Acute Care I
6
NRS 231
Clinical Pharmacology II
3
General Education: 1 Arts and Letters course
3
Fourth Term
NRS 221
Chronic II
9
Fifth Term
NRS 222
Acute Care II
9
Sixth Term
NRS 224
Integrative Practicum I
9
 
Total Credits
108
1

These courses must be completed within seven years prior to application for the Nursing AAS program. Any MTH course for which MTH 95 or MTH 98 is a prerequisite will satisfy the MTH 95/MTH98 requirement.

Z

This course is part of Oregon Common Course Numbering. The following courses are equivalent:
WR 121 and WR 121Z
WR 122 and WR 122Z 
-------------------------------------
Additional notes:
Students must complete at least 30 credits of the Pre-Program Requirements by the application deadline for the Nursing AAS program, including BI 231 and MTH 95 or MTH 98.
Students must complete all 45 credits of the Pre-Program Requirements, and be accepted into the Nursing AAS program, before enrolling in any NRS course. 
All Pre-Program Requirement coursework must be completed with a grade of C or better.  Pass/No Pass grades not accepted.
The OCNE RN-BS with a major in Nursing completion option at OHSU for PCC AAS Nursing graduates has additional requirements that can be completed at PCC simultaneously with the AAS:

MTH 243 (Students are encouraged to complete this course soon after taking MTH 95/MTH 98)
9 credits in English, Foreign Languages, Art, Music, Philosophy, Religion, Theater Arts, or Women's Studies.  These can be met by taking any PCC course in ENG, ASL, CHN, FR, GER, JPN, RUS, SPA, MUS, PHL, R, TA, or WS.
Language proficiency for graduation.  This can be met by two years of high school study of the same language, by passing an OHSU-approved language proficiency exam, or by taking 2 quarters of college language student of the same language.  Students can meet this requirement by taking two language courses in one of the following subjects at PCC: ASL, CHN, FR, GER, JPN, RUS, SPA.
Not quite ready to apply?
We can help you get the information you need.