Faculty
Rachelle Katter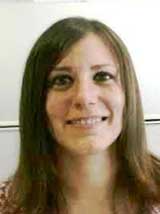 Rachelle Katter is a full-time Health Studies Faculty member at PCC Southeast Campus and has been teaching for over 5 years. She earned a Bachelor of Science in Psychology from Michigan State University and went on to earn a Master of Public Health in Health Promotion/Health Education from Portland State University. Throughout her education, she was a research assistant for a number of projects including a cognition and decision making lab, a study that evaluated the impacts of domestic violence on women and their children, and the Oregon Physical Activity and Dementia Study. Her interests in health include food systems, nutrition, and sustainability, environmental health, mental health and stress, physical activity, women's health, and community health.
During her time at PCC, Rachelle has taught and revised many health courses and was a Bridges to Baccalaureate Program Coordinator for 3 years. She currently sits on the SE Green Team Committee, is a Career mentor for the EXITO Program, is involved in several short-term workgroups at PCC, and engages in as many professional development activities as she can. In her spare time, she enjoys hiking and camping, being outdoors, cooking, gardening, being active, and spending time with loved ones.
Alissa Leavitt, MPH, MCHES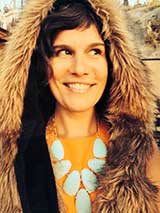 Alissa Leavitt, a native Oregonian, has been a full-time faculty member in Health Studies at Portland Community College (PCC) since 2011. Her responsibilities include program planning at the Rock Creek campus. A first-generation college graduate, Leavitt worked in retail management for ten years before returning to college.
Alissa is a graduate of Portland State University (PSU) with both a Master of Public Health in Health Policy and Management (2007) and a Bachelor of Science in Community Health Education (2005). She became a Certified Health Education Specialist in 2008 (CHES) and Master CHES in 2014. She completed the PSU Teaching Adult Learners Certificate in 2015. Her interests include food systems, nutrition, consumer health issues, and community and public health. Alissa currently acts as Chair for the Health Education and Promotion Section of the Oregon Public Health Association (OPHA).
Her work experience includes child health services research and policy projects in the Department of Pediatrics at Oregon Health & Science University. She also worked for the National Cancer Institute's Cancer Information Service where she helped plan, implement, and evaluate cancer control strategies for organizations that reach medically underserved populations.
Before joining PCC, Alissa worked with the State Oral Health Program to assess, plan, organize, and implement oral health messaging and training to promote oral health best practices. This included the development and coordination of Oregon's "First Tooth" program. When she's not working, she enjoys spending time with her husband and young son, practicing yoga, riding her bike, and studying Italian.
Elizabeth McGlasson
Elizabeth McGlasson's professional and educational background is a mix of social work, education, and public health. She holds a Masters in Public Health and a Masters of Arts in Teaching: Health Education. Elizabeth has taught in the Health Studies department at PCC since 2011 and has served in interim capacities with community-based learning and veterans services at PCC. From 2015 to 2018, Elizabeth also taught various graduate-level public health, nutrition, and global health courses at the National University of Natural Medicine. She finds teaching and mentoring students in her passion areas to be her most rewarding career experience. Her public health areas of primary interest include personal health development, environmental health, global health, integrative health, and veterans' health. In past career roles, Elizabeth worked with children in various capacities, assisted veterans and military personnel, and served as a licensed massage therapist.
Elizabeth has long called Oregon home but has lived in locations around the US and overseas. She is a big proponent of living a life one loves, of finding work that one believes in, and of creating work/life balance. She is a lover of the outdoors, road trips, quality time with her son, and investigating food and cultural systems in settings across the US and internationally.
Michael Meagher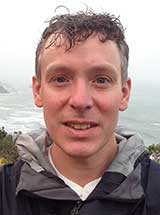 Michael Meagher has worked as a Health Studies instructor at PCC Rock Creek since 2008. At different times in his life, he worked in the HIV Prevention field, with at-risk youth, and contracted research with local health departments.
Michael can often be found exploring the many hiking trails in the region,  dining at interesting locations, and occasionally wiping the dust off his piano to play a little tune.
Shari Rochelle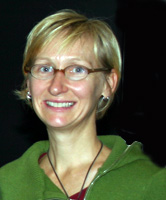 Shari Rochelle double majored in Exercise Physiology and French at Oregon State University where she graduated in 1988 with a Bachelor of Science and Bachelors of Arts degrees. Upon interning at Oregon Health Sciences University's Human Performance Laboratory, she began working as a Fitness Specialist in various health club settings, developing and teaching health and fitness programs. Although remaining part-time in the fitness industry as an instructor and personal trainer, Shari left the fitness industry seeking to work with different populations. Shari took a position in Washington as a Residential Rehabilitation Counselor, developing personalized rehabilitation and therapeutic interventions for individuals struggling with chronic mental illness.
In 1995 Shari was admitted as a graduate teaching assistant to Portland State University's Oregon Master of Public Health program. After completing her MPH with a focus on Health Education and Health Promotion, Shari began her teaching career at Portland Community College where she has taught courses in Health Education for the last 10 years.