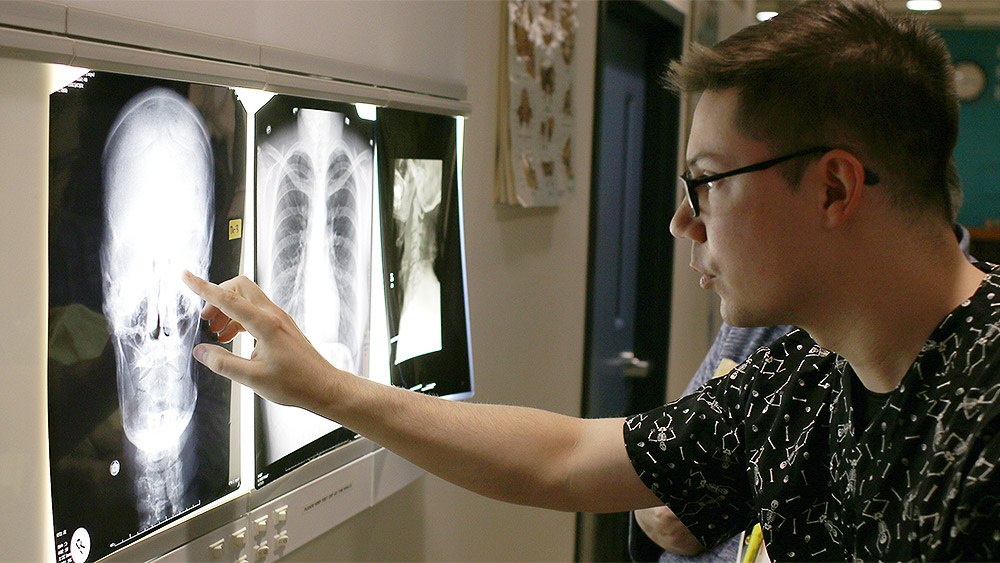 Computed Tomography or CT scans use combinations of multiple X-rays taken from different angles to produce cross-sectional images of specific areas allowing medical professionals to view internal areas of patients without surgery.
CT imaging at its heart is a people profession. You will work with patients and other healthcare professionals and be employed in hospitals and clinics. There are currently many job openings for CT Technologists in the Portland area.
To be eligible to apply to the CT program, you must hold a current professional certification in Radiography and/or Nuclear Medicine.
Why choose Computed Tomography at PCC?
Salary
According to indeed.com, the average annual wage for a CT Technologist in the Portland area is $86,758.
You will study with a small cohort of peers
Receive instruction from faculty dedicated to your learning
Obtain hands-on experience in clinical settings
Continuing education opportunities
Certain courses within the CT program may be taken for continuing education. Instructor approval is required. Contact the Medical Imaging department for more information.
Degrees and certificates
*Most CT courses are offered online. However, we do have you come to Sylvania Campus one time each term. Online classes are held on a weekday evening. Clinical hours may be daytime, evening, or weekend hours at various locations.
PCC also offers programs in MRI Technology and Radiography.
What will you learn?
Class information
Some of the skills you will acquire include:
Operation of equipment and instruments
Protocols, procedures, and pathology correlation
Cross-sectional anatomy
What will you do?
Students who successfully complete the CT Technologist Training Program are eligible to sit for the ARRT national certification exam in CT. Technologists who successfully pass the ARRT CT examination can be employed in a variety of medical facilities as a certified CT Technologist.
Not quite ready to apply?
We can help you get the info you need.