Ten years ago, PCC's 30-foot red cedar "Welcoming Pole" was restored
Photos and Story by James Hill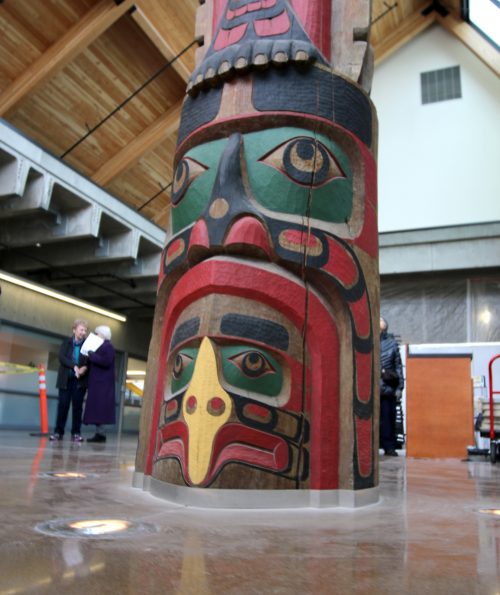 In 2014, renowned Kwagiulth Native artist Richard Hunt and Gene Flores, division dean of Visual & Performing Arts at PCC, joined forces to breathe new life into a cherished 30-foot red cedar "Welcoming Pole" at the Sylvania Campus.
The totem pole had endured damage from rot, insects and even woodpeckers since first being installed outdoors in 2000. In an inspiring two-day restoration effort, Hunt and Flores meticulously repaired and repainted the pole, restoring it to its former glory.
The totem pole was then moved to its new permanent home inside the semi-glass atrium entrance of the College Center Building, symbolizing the enduring legacy of Native artistry and cultural preservation.
Learn more about what happened and Hunt's process.