PCC chooses Dr. José Dela Cruz to be next VP of Student Affairs
Photos and Story by James Hill
Dr. José Dela Cruz has been selected as the next Vice President of Student Affairs at Portland Community College, following a highly competitive national search conducted by RH Perry & Associates.
Dr. Dela Cruz, who will begin July 10, is currently the Dean of K-12 Partnerships for Dallas College, providing leadership for and management of the expansion and improvement of dual credit programs. These include Early College High Schools (ECHSs), Pathways to Technology ECHSs and T-STEM programs in coordination with Dallas College and local K12 independent school district executive leadership. As PCC's Vice President of Student Affairs, Dr. Dela Cruz will serve as the Chief Student Affairs Officer, partnering with college leaders to support growth and strategic initiatives for the development, delivery, and coordination of student support services in alignment with its mission, values and strategic plan.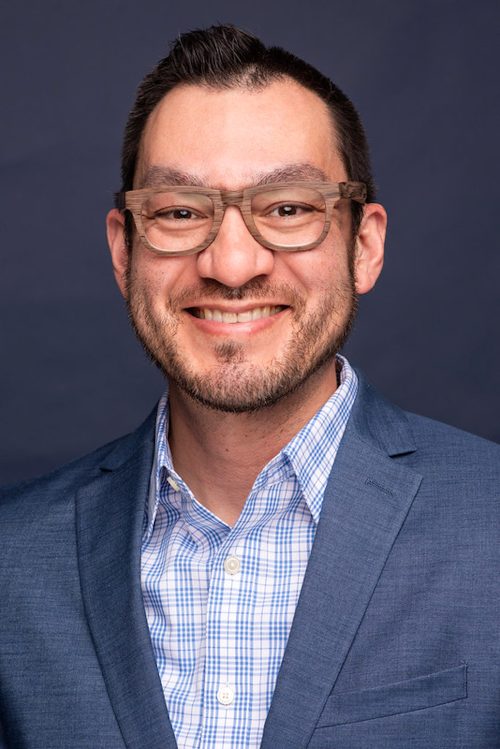 "I'm excited to join a progressive college with a vibrant campus community that is focused on creating spaces where everyone can thrive," Dela Cruz said. "One thing that stood out during my visit to the college is its commitment to inclusive excellence, and I look forward to leading and collaborating with a dynamic team of student affairs practitioners." 
Dr. Dela Cruz has more than 15 years' experience in higher education and approaches his work of student advocacy and support through the lens of action research. Prior to his current role, he served as the Associate Vice President of Academic Affairs and Student Success at Eastfield College, which was part of the Dallas County Community College District before its reorganization. He received his undergraduate and graduate degrees from the University of Oklahoma and earned his Ph.D. in Educational Leadership and Policy Studies from Oklahoma State University with his dissertation research focusing on the college experience of undocumented Latino students.
In his role with PCC, Dr. Dela Cruz will be charged with strengthening relationships across the college's student support services in order to enhance collaboration and transparency. The VP position provides strategic leadership and direction for Academic and Career Pathways Guidance, Enrollment Strategy & Services, K-12 & Community Partnerships, Student Belonging & Wellbeing, Student Life & Engagement, and Accessible Education. These functional areas reflect over 35 departments, programs, and services across the entire college.