For art faculty Zeinab Saab paint is not just medium for visual art, but for community and connection
Photos and Story by Amy Bader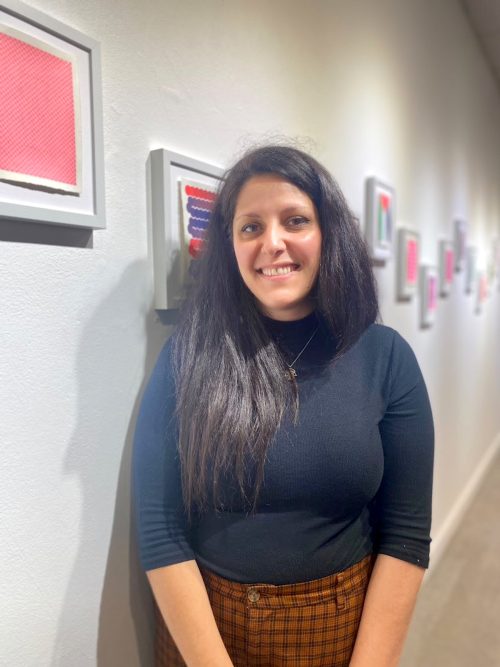 Zeinab Saab has taught "Basic Design" classes at Portland Community College's Sylvania Campus since 2019, inspiring students to work with a variety of materials and explore their voice through color and design.
Saab was recently selected by the Regional Arts and Culture Council and Open Signal to create a mural as part of the Fresh Paint Project. She has had her work exhibited nationally and internationally, and currently her exhibit "Sorry I Missed Your Call, I Was Busy Regressing" is on display at the Littman + White Gallery at Portland State University through this term.
Saab holds a bachelor's degree in drawing and printmaking and a master's  in printmaking, with a focus on book arts and book making. We sat down with Zeinab to explore her passion for art and teaching.

What has been your pathway to becoming an artist?
I come from a background where it is much more accepted to be a doctor or lawyer. Especially as a first-generation immigrant, there is a lot of pressure. I always knew I wasn't destined for that route – that I'd make something with my hands.
What brought me here is a really great art teacher in high school who left a good impression on me, along with a few other instructors who supported me in this path.
What do you love most about teaching at PCC?
I love that I get to work with and teach every walk of life, and nothing makes me more excited than to see these students take a chance on themselves and learn something different. 
I love the sense of community. We are in art class, but we don't just talk about art — these are the moments I cherish. We talk about life. I don't want my class to feel like a void outside of reality.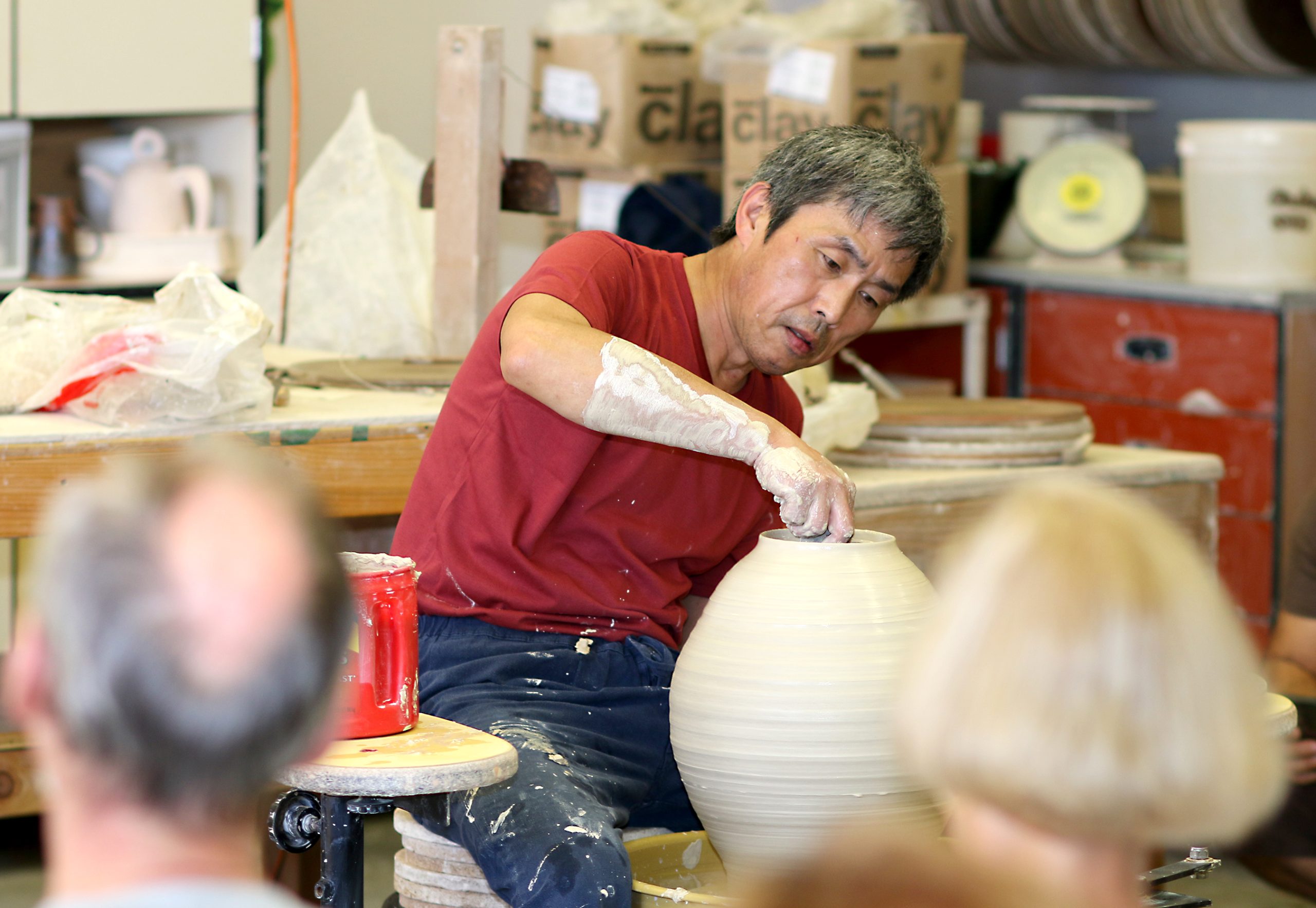 Academic Pathways: Art & Communication

Art classes are part of the Art & Communication academic pathway, which leads to careers in creative professions and offers life-enriching learning to apply toward a four-year degree. 
Art leads to dialogue and dialogue will come back to art because we build our work on aspects of reality that we interact with.
What is something that has been an inspiration for your work? 
My true inspiration has been teaching the "2D" and "Color Design" classes. They have greatly influenced the work I've made since coming to PCC, because they challenge me and what I know of design and color — as well as what more I have to learn and explore.
The community I've made in Portland has also been a big inspiration to me. 
What was it like to design a mural for the Fresh Paint Project? 
It was an incredible experience and an opportunity to experiment with something I've always wanted to try.
My mural was called Benni wa Bennek, which in Arabic means "Between You and Me". It was a tribute to how women connect and support one another in my community and culture. It's an expression that looks at gossip not as a derogatory, but more as another vital news format to stay connected within everyone's life, and the coffee cups are the conduit that ignites the conversation.
Are you hoping to create more murals in the future? 
Yes, absolutely. I'd also like to figure out how to incorporate murals in one of my classes if possible. It would be a great opportunity for students to incorporate what they have learned into community art. 
Thank you, Zeinab!