North View Gallery returns! Avantika Bawa presents 'Charged Voids' exhibit through Oct. 28
Photos and Story by James Hill | Start the discussion
The North View Gallery at Portland Community College is excited to reopen after two years, with a new site-specific installation by the artist Avantika Bawa. This show is on display through Friday, Oct. 28.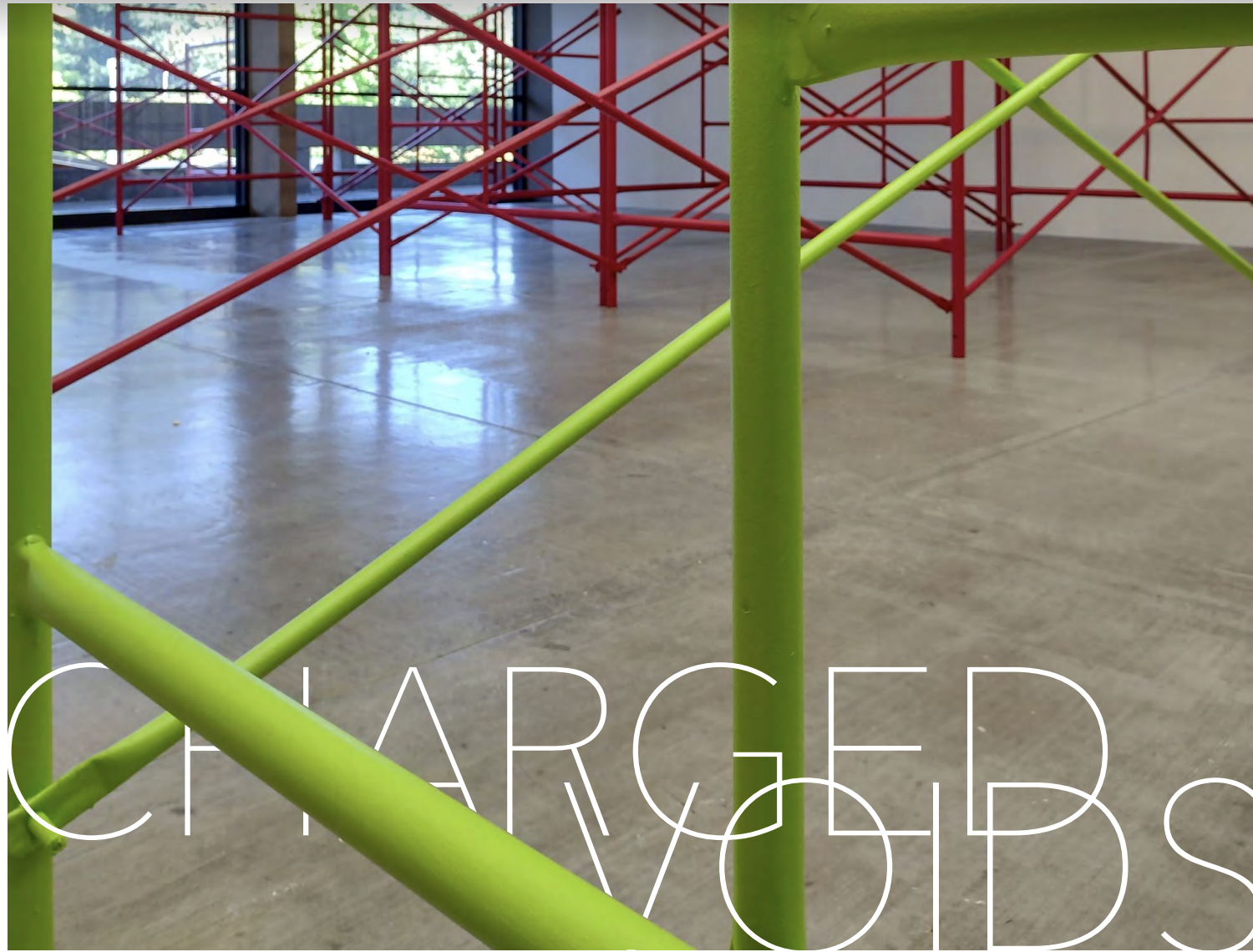 Returning to PCC
Guess what? PCC is moving back to a more normalized, increasingly in-person environment for staff, faculty and students this academic year.

The college continues to manage COVID-19 risks with health and safety in mind with a focus on belonging, well being, and equitable student success.
In "Charged Voids," Avantika Bawa exposes the intersections between exterior and interior, functional and aesthetic, within the context of the Sylvania Campus. Throughout August, Bawa was in residence at the North View Gallery, installing a new iteration of her "Scaffold Series." The gallery occupies one of the original 1968 Brutalist buildings at Sylvania, furthering the exploration Bawa began with "A Brutal Affair," a series of drawings and prints inspired by the monumental rawness of Brutalist structures around the world, including in her hometown of New Delhi, India.
This new project merges Bawa's interest in Brutalism with her "Scaffold Series," in which Bawa uses the staging and support structure, integral to the process of construction, as a framing device to explore what has already been built. What kind of poetry is created when these functional objects occupy the charged voids of Brutalism? How do they help us see the college campus and the gallery with new eyes?
Opening reception: 3-5 p.m., Saturday, Sept. 10.
RELATED PROGRAMMING:
Artist talk: 1-2 p.m., Thursday, Oct. 13.

"Gridy: prints on paper" – An intervention by Noah Matteucci: October 1 – 14

"Reframing Brutalism" – Panel with Grace Kook-Anderson, Brian Libby, Julianne Sandlin: 1-2 p.m., Saturday, Oct. 22.

Closing reception and performative sound installation by Jesse Mejía: 6-8 p.m., Thursday, Oct. 27.
The North View Gallery is open 8 a.m. to 4 p.m., Monday through Friday. It is located at Sylvania Campus in CT 214.