Non-credit classes have received a big boost from past voter-passed bonds
Story & Photos by PCC's Public Relations Staff.
Community members, from teens to older adults, regularly access Portland Community College for their education. Past PCC bond measures have funded facilities, infrastructure and amenities for learning and training environments, including the Community Education Program.
Following are a few examples of how bond measures have supported Community Ed:
Training Kitchens
PCC offers plenty of opportunities to master the art of cooking within the kitchen facilities at the Rock Creek and Southeast campuses. Before the pandemic, these kitchens were used for demonstra- tion and hands-on cooking classes for Community Ed students. Starting this fall, both will once again be alive with culinary wizardry as in-person cooking courses return to the schedule.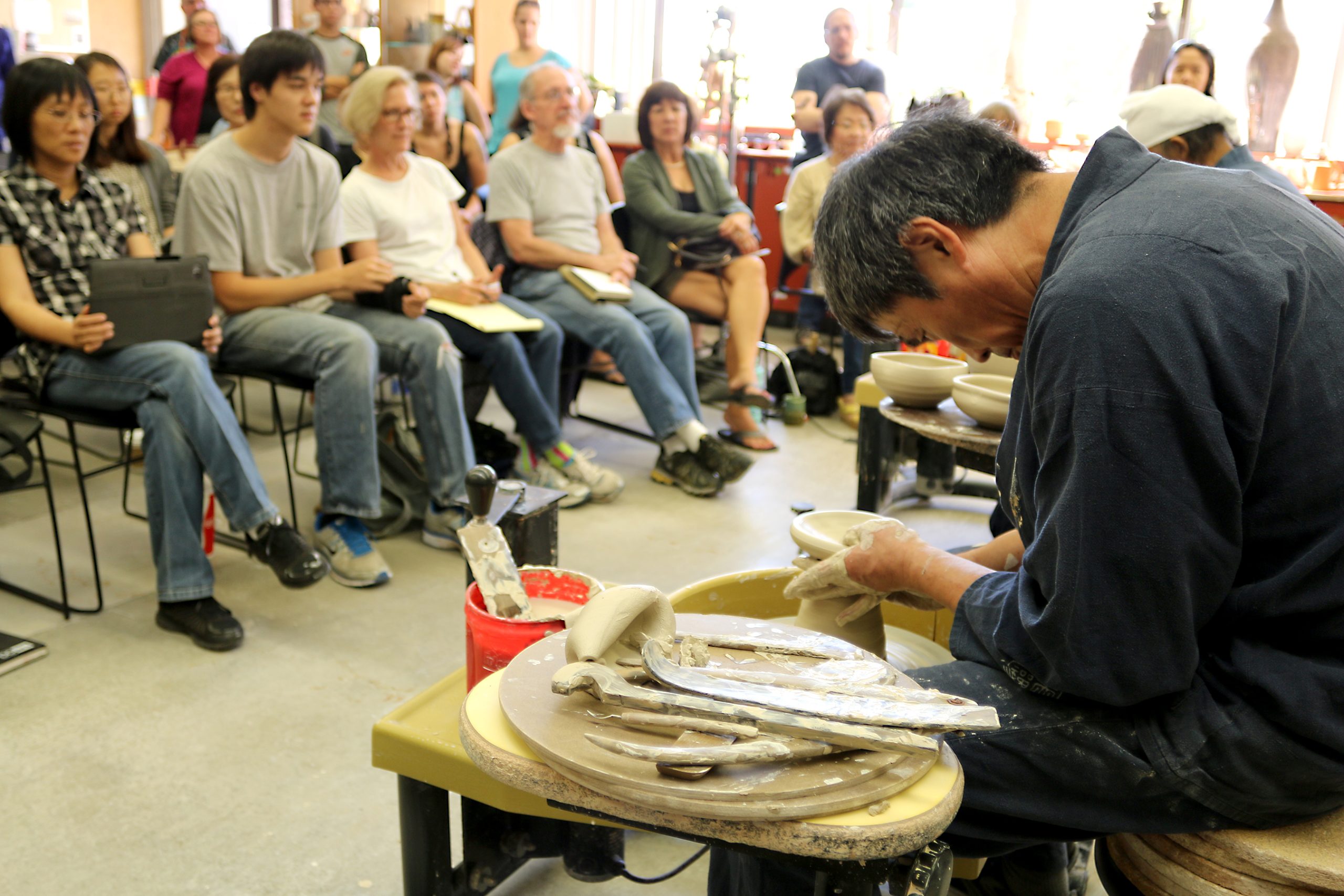 2022 PCC Bond Measure
Portland Community College will have a $450 million bond measure on the Nov. 8 election ballot. If voters pass the proposed bond, funds would go directly to projects that will improve access to higher education. If passed, it is estimated the measure would maintain current tax rates for local homeowners. If it doesn't, the proposed services would not be provided and the tax rate would decline.

Both kitchens center on international cuisines, like Cuban, Ethiopian, Swedish, Japanese and British baking (to name just a few!), in addition to nutrition and food science classes for teens. The facilities also serve as skills training hubs for the basics of butchery and meat preparation, as well as baking.
Welding Labs
Thanks to the new OMIC Training Center, a cornerstone of the 2008 and 2017 bonds, Community Ed is expanding non-credit welding classes for the communities of Columbia County. One of the offerings is "MIG (Metal Inert Gas) Welding for All," where new and experienced students explore the world of welding. Courses explore basic shop safety skills, how to properly use equipment, welding techniques, and oxyacetylene cutting.
Ceramics Studio
The Southeast Campus ceramics studio houses non-credit classes and serves approximately 500 students at all levels each year. It provides everything from introductory wheel throwing to specialty classes, such as raku firing. Built with funds from a past bond measure, the studio provides students the chance to develop techniques on the wheel, as well as handbuilding and exploring surface color and texture.
Fitness Gyms
PCC has exercise facilities throughout the district. The Cascade Campus gymnasium, built by the 2000 bond, offers popular fitness classes that attract hundreds of students every year. Along with yoga and Tai Chi offerings, the college offers a variety of adjoining fitness machines for solo routines and regimens.
Take a Community Ed Class!
PCC's Community Ed Program offers hundreds of non-credit and Continuing Education classes each term and enrolls more than 25,000 non-credit students each year.