State Legislators get a taste of CTE programs at Oregon's community colleges
Story by Sarah Rose Evans. Photos by Alaina Buller. | Start the discussion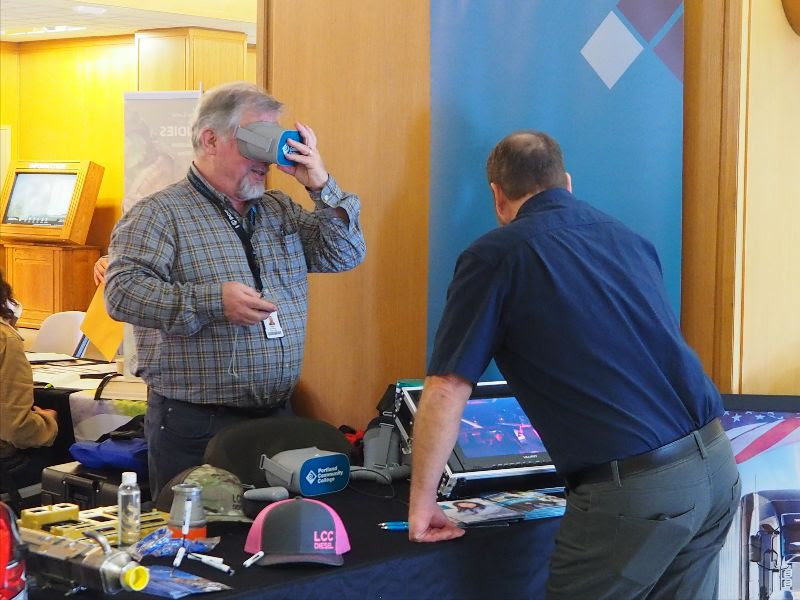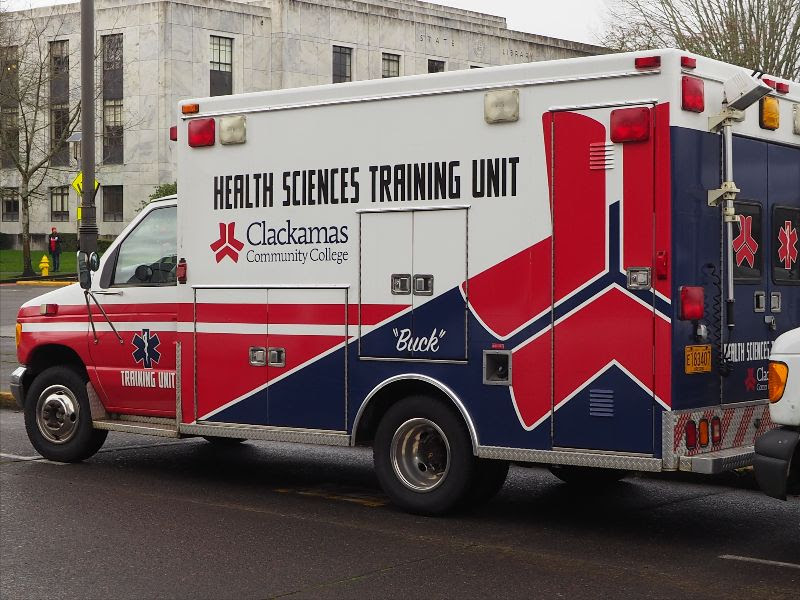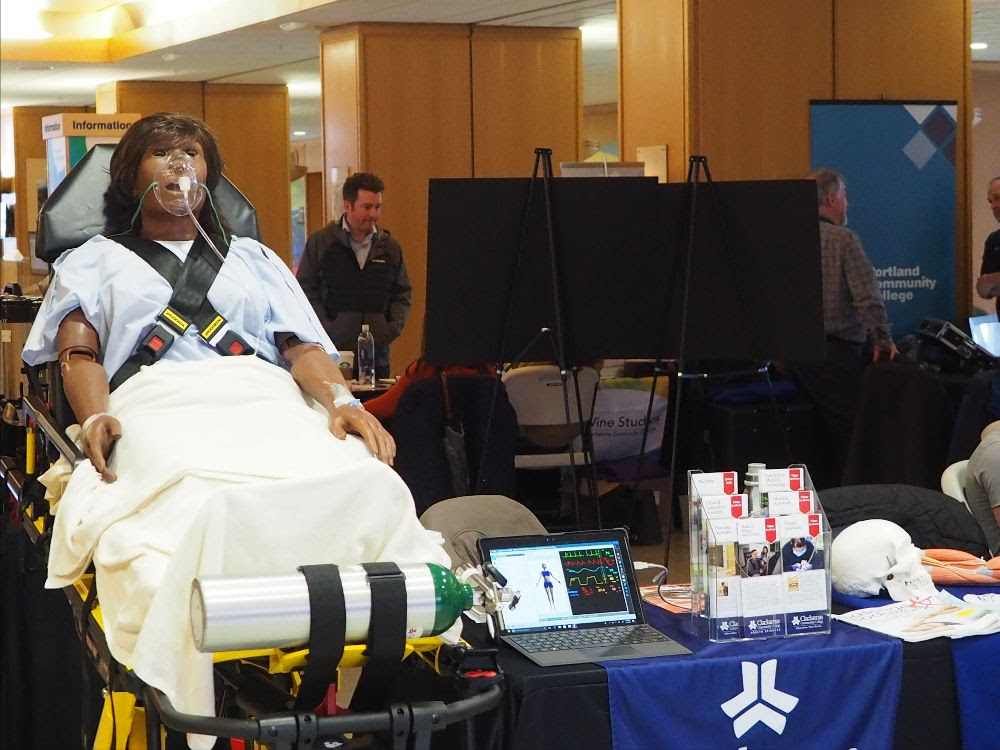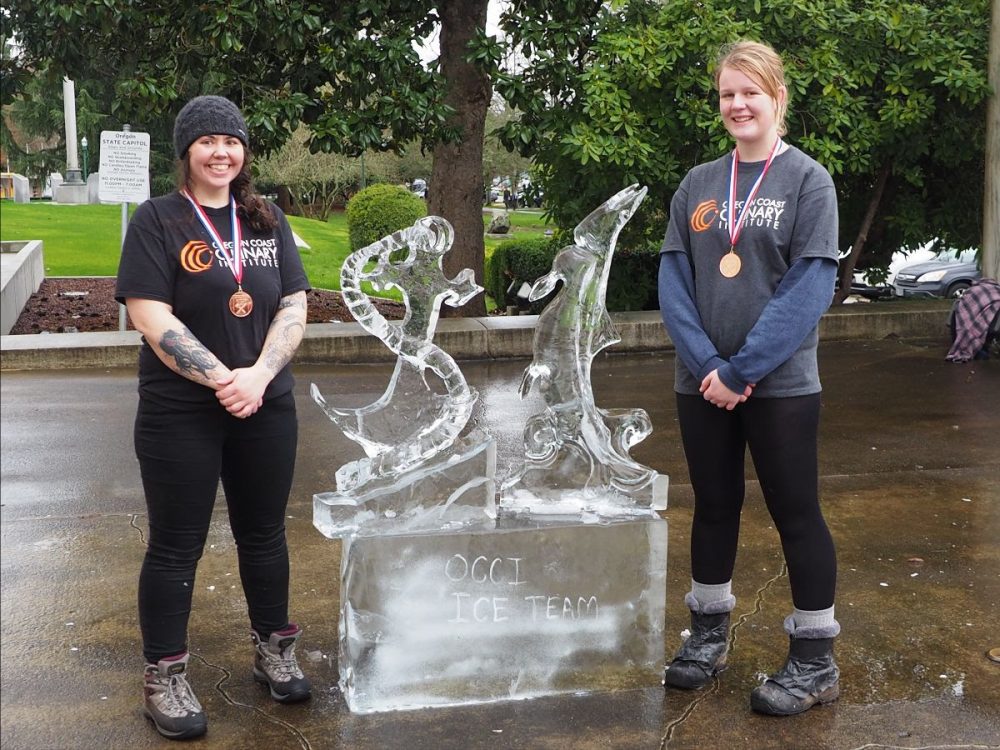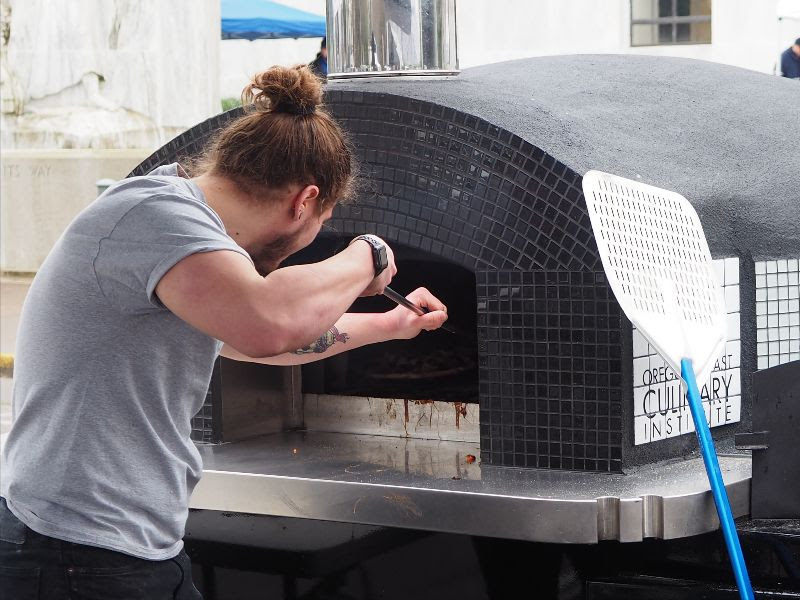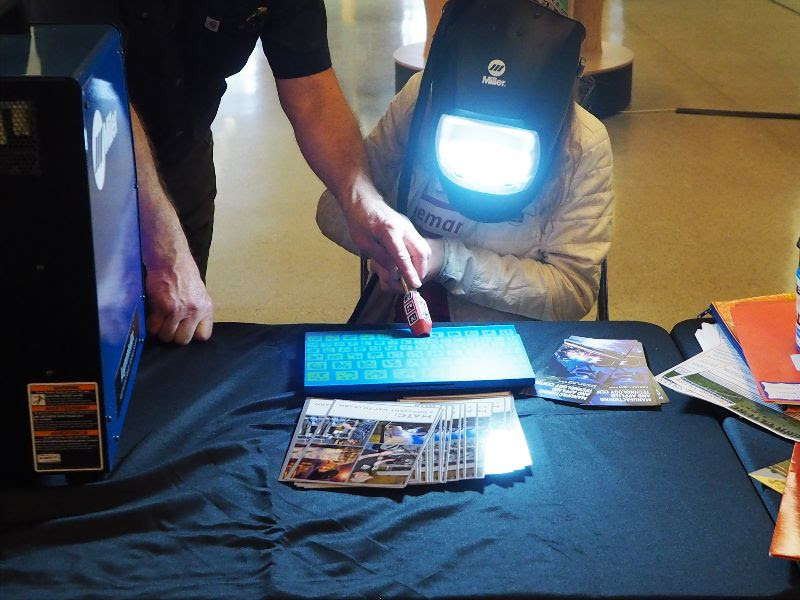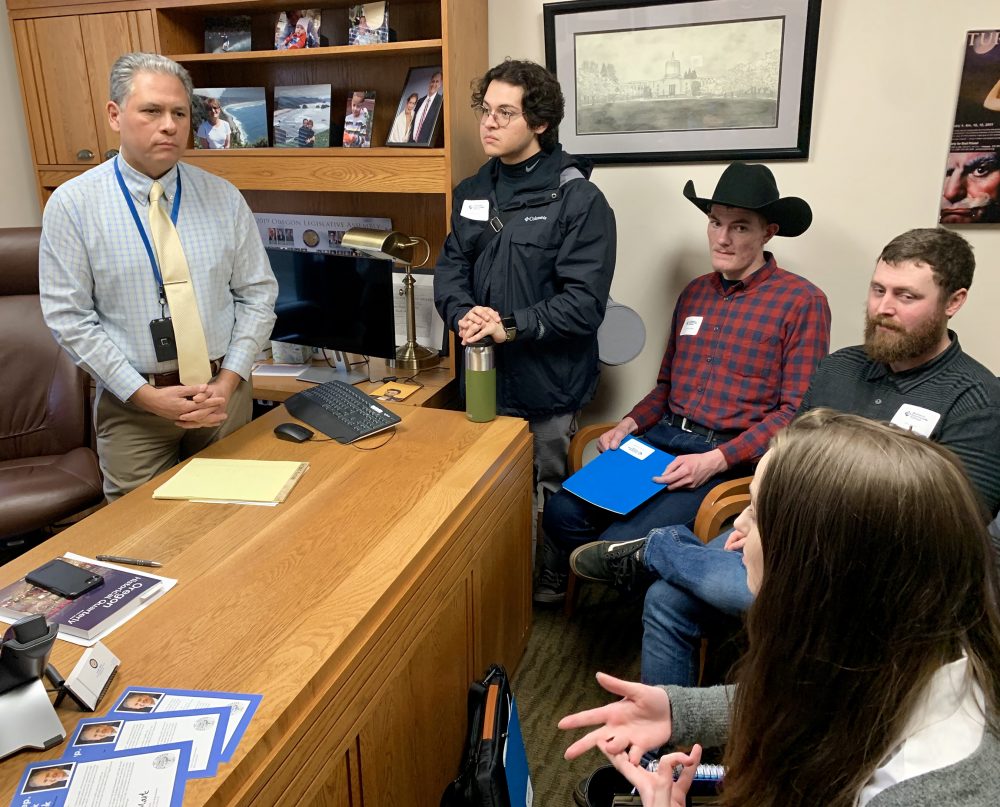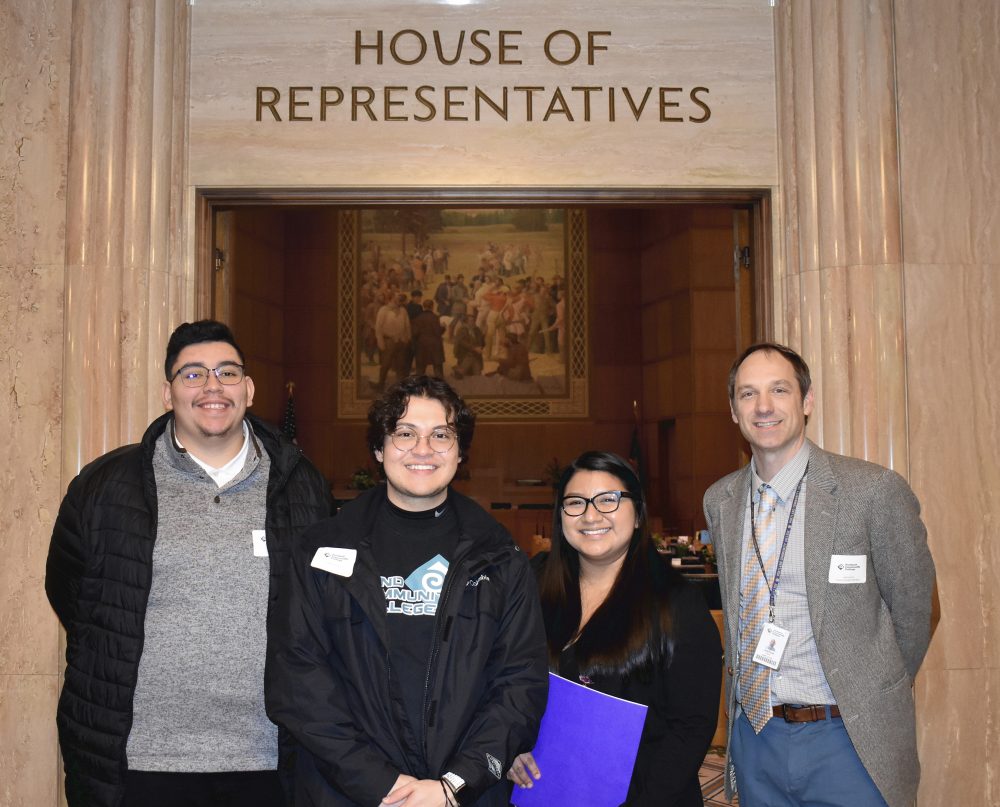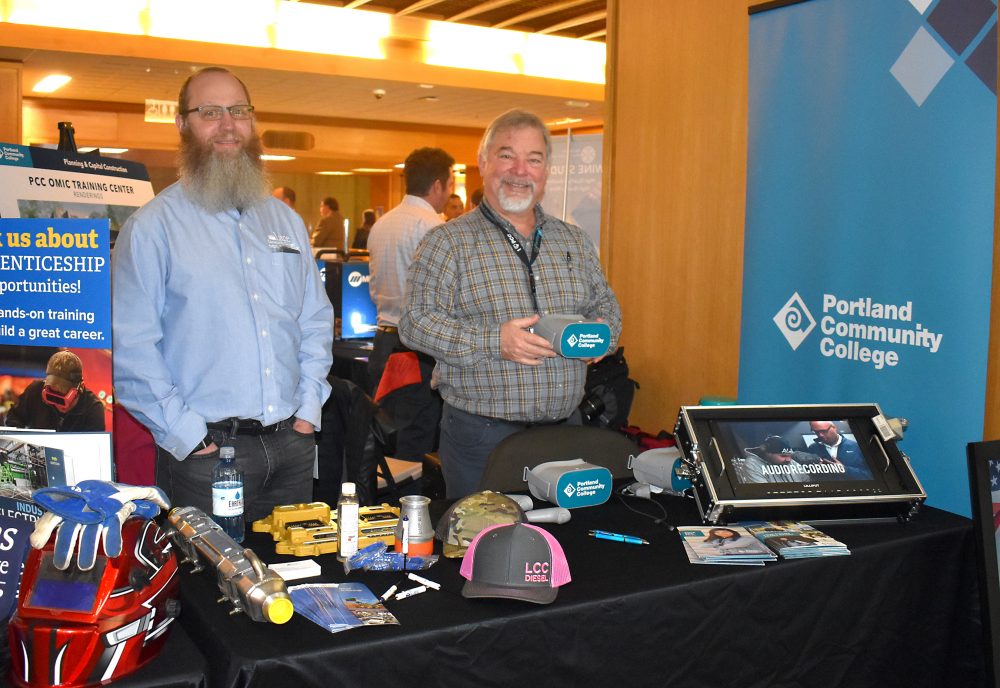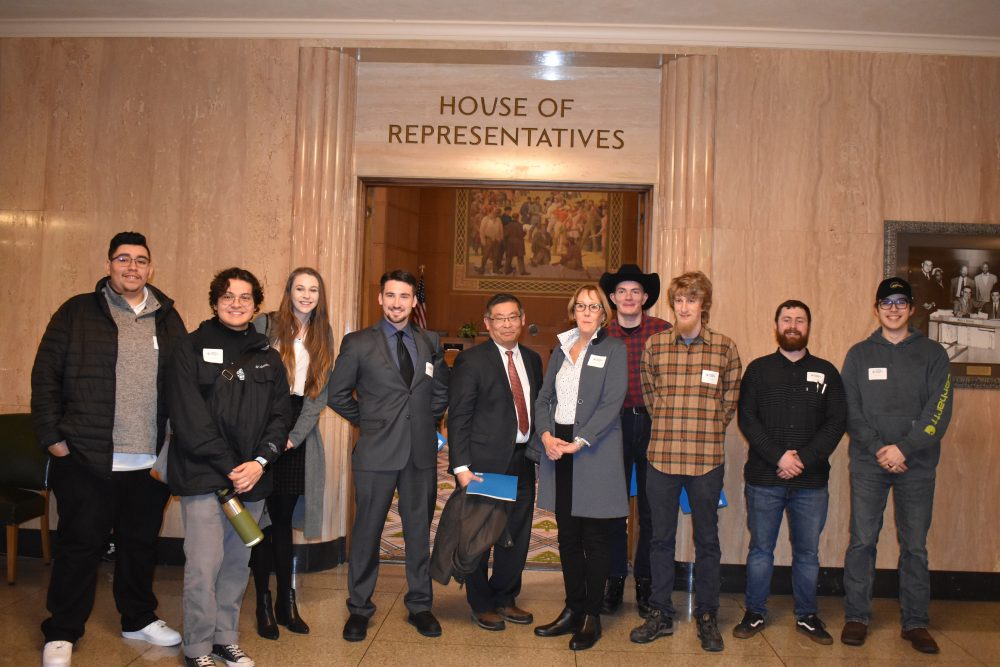 It was a team effort for community colleges in Salem last week.
On Feb. 5, Oregon's 17 community colleges met at the Capitol Building to show off to legislators their diverse range of career-technical education programs. State legislators were able to learn about welding, nursing, wine studies and media production programs that are helping train Oregon's workforce. CTE programs are essential for local workforce needs, and move students into well-paid careers.
Students from Portland Community College's Diesel Service Technology and Future Connect Scholarship programs joined College President Mark Mitsui for meetings with legislators. Students shared their personal stories and connected how their programs are meeting industry workforce demands.
A fun part of the day involved ice carvers showing up to create salmon-shaped masterpieces on the front steps.