This content was published: August 21, 2019. Phone numbers, email addresses, and other information may have changed.
Jade District International Night Market returns to the Southeast Campus
Photos and Story by Amy Bader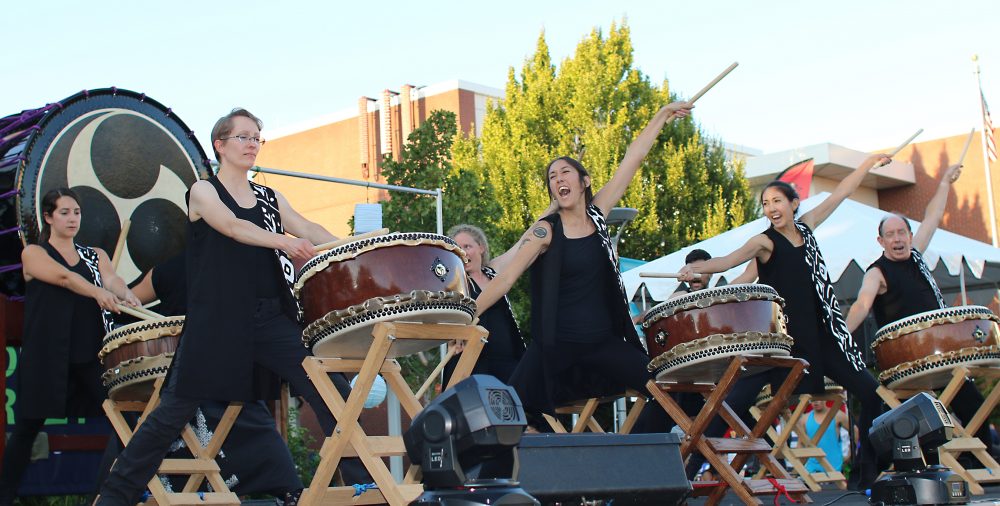 The Jade District, a culturally diverse hub of businesses and communities in Southeast Portland, will host its sixth annual Jade District International Night Market at the Southeast Campus from 5-10 p.m., Saturday, Aug. 24 and 31.
The market brings community together to celebrate the rich diversity of cultures reflected in the district and Southeast Portland, as well as to support local small businesses. The campus grounds will fill with local vendors offering a variety of crafts, resources and delicious foods. Live entertainment will be highlighted on two stages, featuring music and dance from around the world.
"It means a lot to us to be able to support this Jade District event and to be in the community with our neighbors," said Interim Southeast Campus President Jen Piper. "Every year, I am impressed by the turnout as it is a true demonstration of the collective appreciation of community in Southeast."
Last year, the market attracted nearly 25,000 visitors, and the Jade District anticipates similar attendance this year. The college community is welcome to attend, and the event and parking are both free.