This content was published: July 19, 2019. Phone numbers, email addresses, and other information may have changed.
Oregon Supreme Court Justice Adrienne Nelson swears in members of PCC's board
Photos and Story by James Hill
Oregon Supreme Court Justice and noted trailblazer Adrienne Nelson had a busy night at Portland Community College on Thursday, July 18.
Nelson. who is the first African-American to serve on the state's highest court, swore in the new Board of Directors leadership for the 2019-20 academic year during its business meeting at the Sylvania Campus. Justice Nelson swore in Jim Harper, who was elected board chair, and Mohamed Alyajouri, who will serve as vice chair.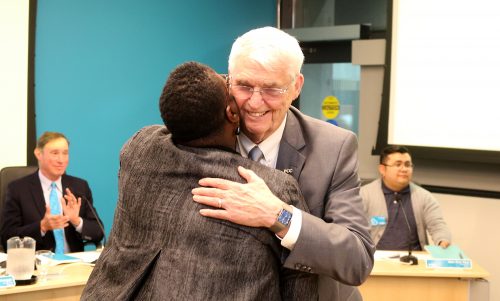 "She has received many accolades and awards for her work in the community," said PCC President Mark Mitsui. "She is a true leader and we are very excited to have Justice Nelson here tonight."
Harper serves Zone 4, which includes Scappoose through to Downtown Portland. Director Harper is a realtor for RE/MAX Equity Group in Hillsboro and has spent more than 40 years with PCC as a student, a volunteer and a corporate partner.
Alyajouri leads Zone 6, which encompasses Yamhill County and Beaverton. He works as a healthcare administrator, managing two Oregon Health and Sciences University (OHSU) Primary Care clinics. He also serves on World Oregon's Advisory Board, Oregon Public Health Association Board, and the Muslim Educational Trust's Outreach Committee.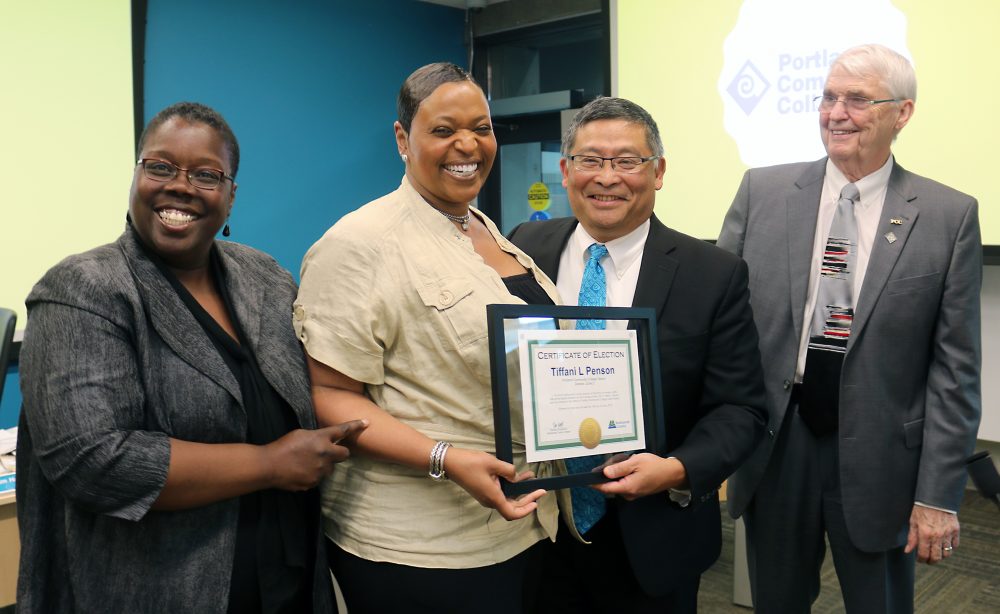 In addition, newly elected Tiffani Penson, now represents Zone 2 of the college's district, which covers St. Helens through to North and Northeast Portland. Penson is a native Oregonian and is the Supplier Diversity Officer for the City of Portland. Her responsibilities include outreach to disadvantage, minority, women, emerging small businesses and service disabled businesses focusing on connecting businesses to contracting opportunities at the city. She serves on the boards of Architecture Foundation of Oregon, Bound for A Cure, Kairos PDX, and Oregon Native American Chamber.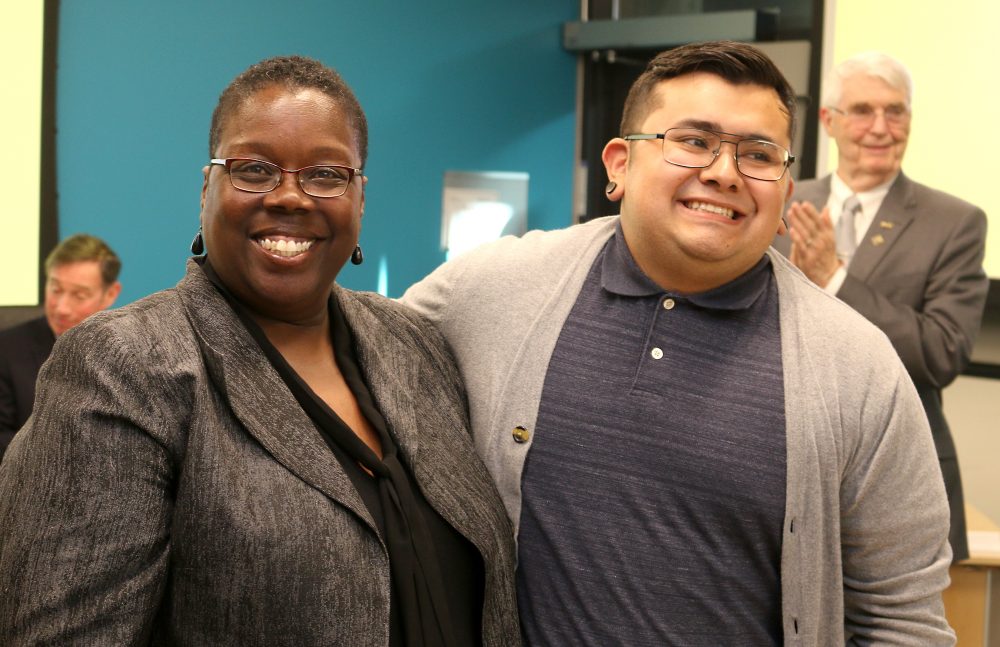 Director Alexander Diaz Rios leads Zone 7 of the college's district, which covers much of Washington County, including Hillsboro, Forest Grove and Banks. The 24-year-old Rios, who is the youngest ever to serve on PCC's Board, was part of a group of dedicated young Latinx leaders that formed the Willamette Chicano Alliance, a non-profit that services Latinx youth with college/career readiness, leadership, and mentoring programs. Rios, a PCC graduate, also serves on the budget committee for the city of Hillsboro and the Hillsboro School District.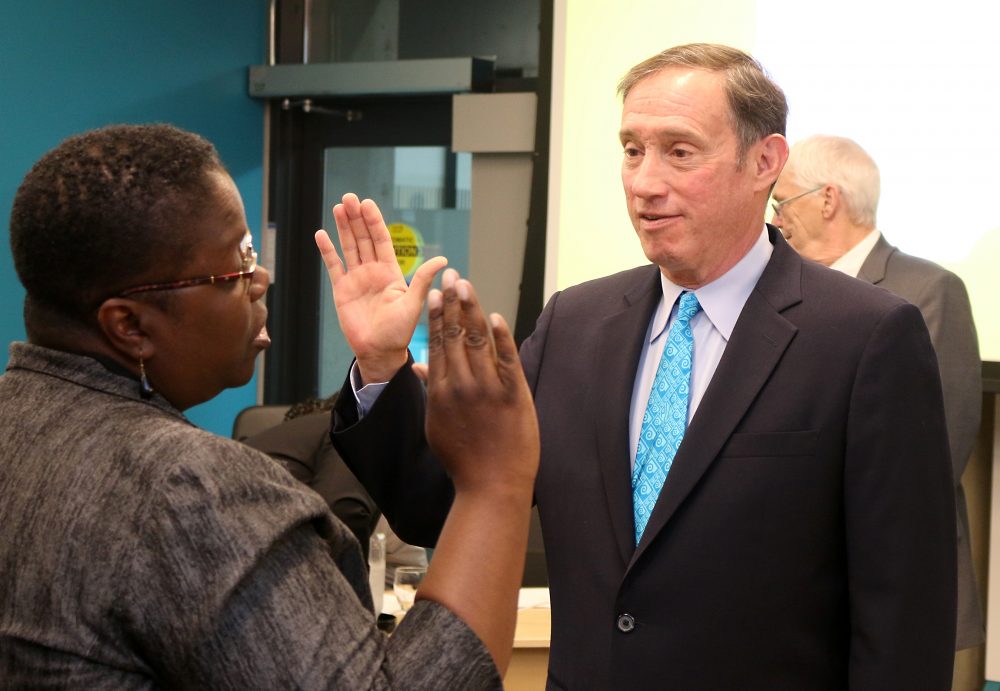 Dan Saltzman was sworn in to oversee Zone 5, which covers parts of Beaverton and Southwest Portland. Saltzman was appointed to serve in the seat vacated by Valdez Bravo, who stepped down earlier this year. The Beaverton High School grad previously served on the PCC Board from 1989-1999.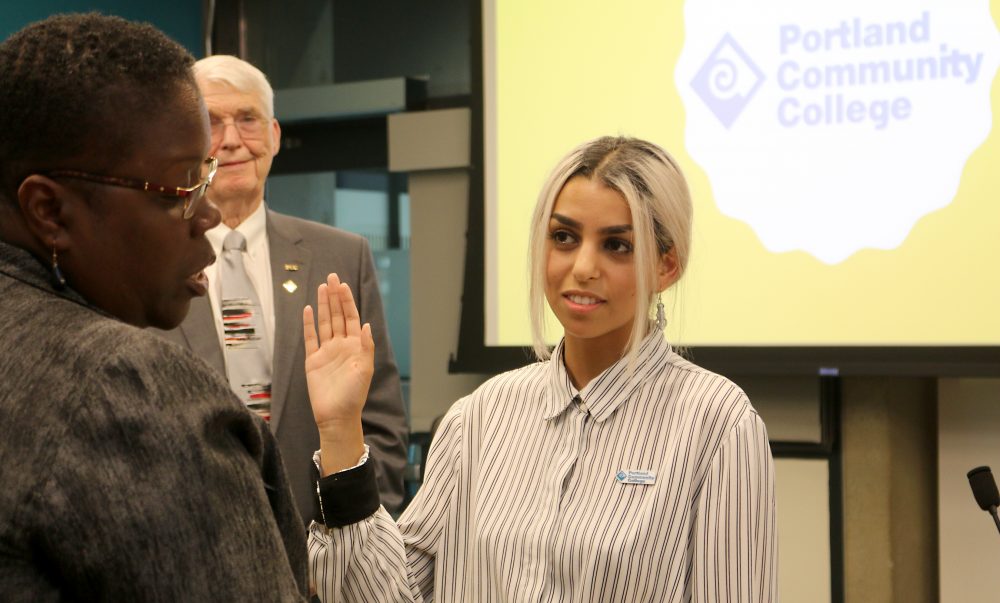 Last but not least, Hannah Alzgal is the new student representative for 2019-20. The student leader worked as an intern for State Sen. Michael Dembrow and State Rep. Alissa Keny-Guyer, as well as served on the Technology Manager for Tigard Youth Advisory Council.