This content was published: June 5, 2019. Phone numbers, email addresses, and other information may have changed.
Newberg Center continues commitment to learning garden with new patio installation
Story by Heather N. Lubay.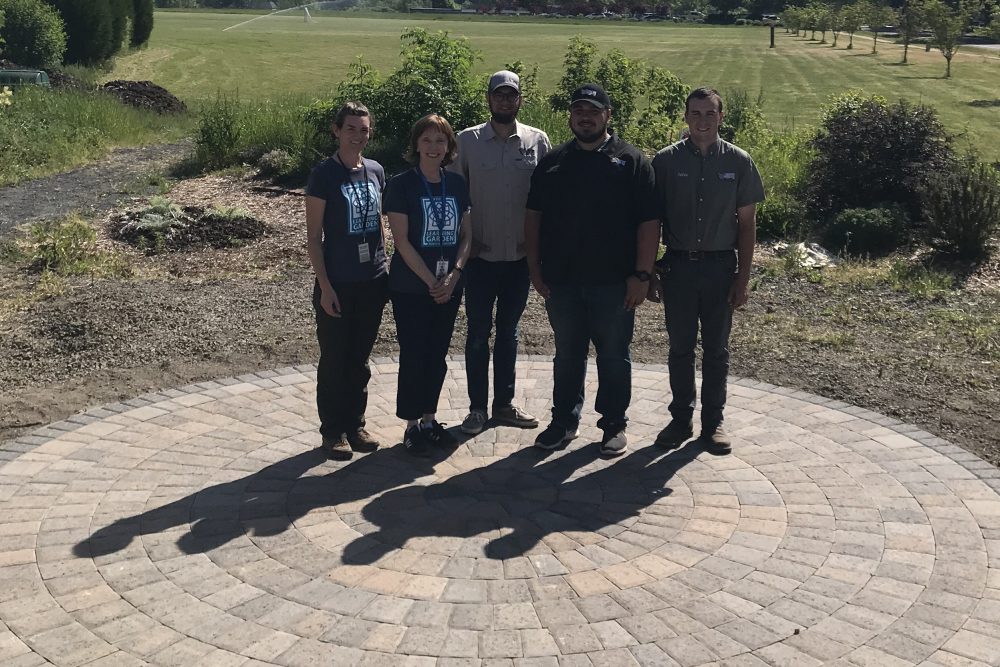 Portland Community College's Newberg Center Learning Garden just got a big addition: a 16-foot brick patio in the shape of a circle. The addition was made possible from a partnership with Western Interlock, Inc., a family-owned business based out of Rickreall.
Western Interlock, Inc. donated the materials and labor, installed the patio, and gave a free DIY patio workshop at the center.
Development of the 11,000-square foot garden has been mostly a collaboration. When Corrie Larson, who is the Newberg Center Learning Garden coordinator, approached Western Interlock, Inc., they jumped at the chance to help. Gravel for the project was donated by Valley Landscape Supply in Tualatin.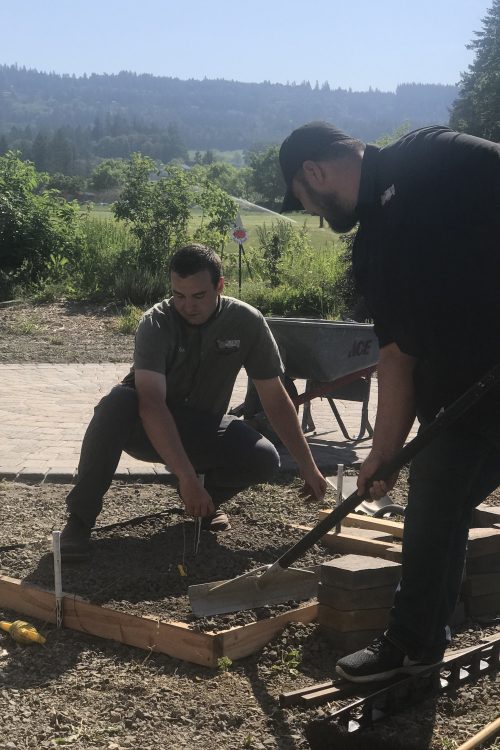 The patio joins the new cobb shed, built from earth, straw, and sand. This was another student-initiated project that was grant funded.
The learning garden is only a few years old but offers students and the surrounding community space to get involved.
"We want it to be an educational space that also fosters community," Larson said. "We're open to people approaching us with ideas as long as they are educational in nature."
One such project is with a local memory care facility which uses space in the garden to plant lavender. They then use that lavender to make their own soap to sell and raise funds towards Alzheimer's research.
"We hope the patio will be enjoyed by all," said  Newberg Center Director Lynn Montoya Quinn.