This content was published: December 12, 2018. Phone numbers, email addresses, and other information may have changed.
President's Circle reception shows how donors can make a difference for students
Story and Photos by Elia Unverzagt.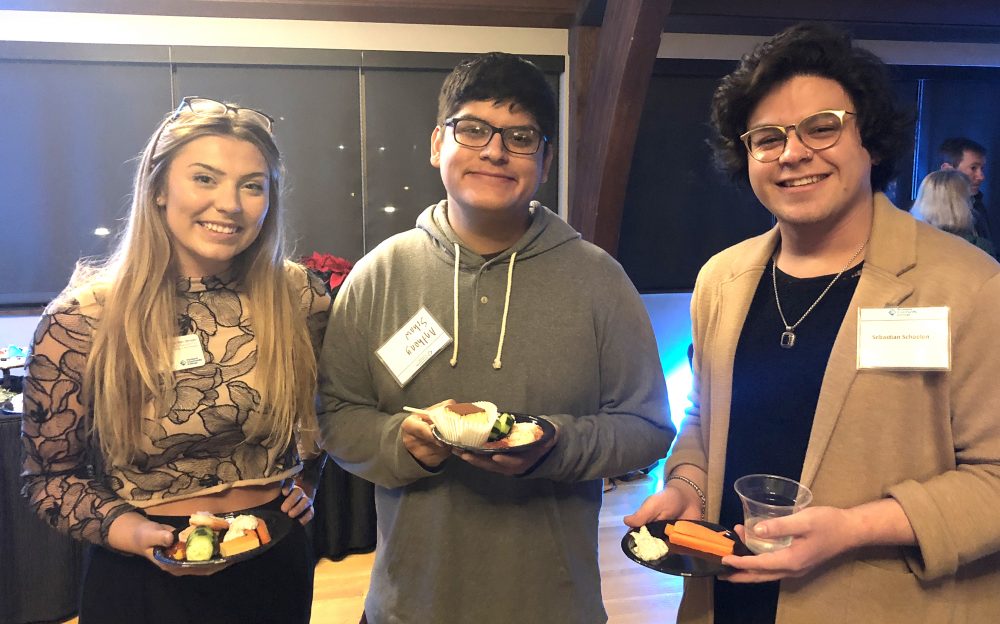 Last week at the Southeast Campus, inspiration was in the air.
The PCC Foundation thanked more than 70 of its most generous donors within its "President's Circle" with a warm reception featuring College President Mark Mitsui and inspirational student speakers (including a talented pianist and a pair of dancers).
The night began with Presidential Executive Intern Elsa Van Ornum telling the crowd about her personal story of coming to PCC from Seattle, despite being told that college wasn't for her, and thriving. Pianist Yena Lee Halsel, who is a Marion Levitan and Howard Werth Scholarship recipient, followed by speaking about her journey from Korea to PCC and how English for Speakers of Other Languages (ESOL) classes reignited her love of music and a college education. PCC dance students Risa Otto and Zackary Rodd accompanied Halsel while she played Bach's "Prelude in C Major."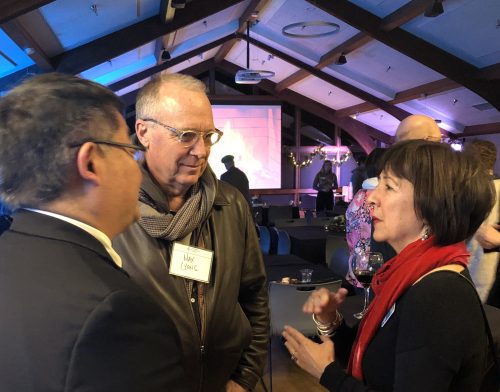 The event was a way for the PCC Foundation to give back to its donors by showing how much their gifts make a difference in the lives of students.
"I value and need your partnership as we forge ahead with our vision for equitable education, success for our students and a healthy regional economy," said President Mitsui in a message of appreciation. "Every day, PCC is helping to launch future leaders and change-makers in our community. Whether we are filling skills gaps, helping the underemployed get training to find a job, or helping high school students recognize their career potential and pathway, we transform futures and strengthen our community."
Those in attendance included Campus Presidents Lisa Avery (Sylvania), Karin Edwards (Cascade) and Chris Villa (Rock Creek), District Board Members Jim Harper and Michael Sonnleitner, and Foundation Board Members Mark Enger, Susie Lahsene, Marion Levitan, Carol Lyons and Sebastian Schoelen. 
To find out more about how to become a member of the President's Circle, call (971) 722-4382 or email pccfoundation@pcc.edu.