This content was published: June 18, 2018. Phone numbers, email addresses, and other information may have changed.
Thousands come to celebrate, and party with, PCC's 2018 graduates
Photos and Story by James Hill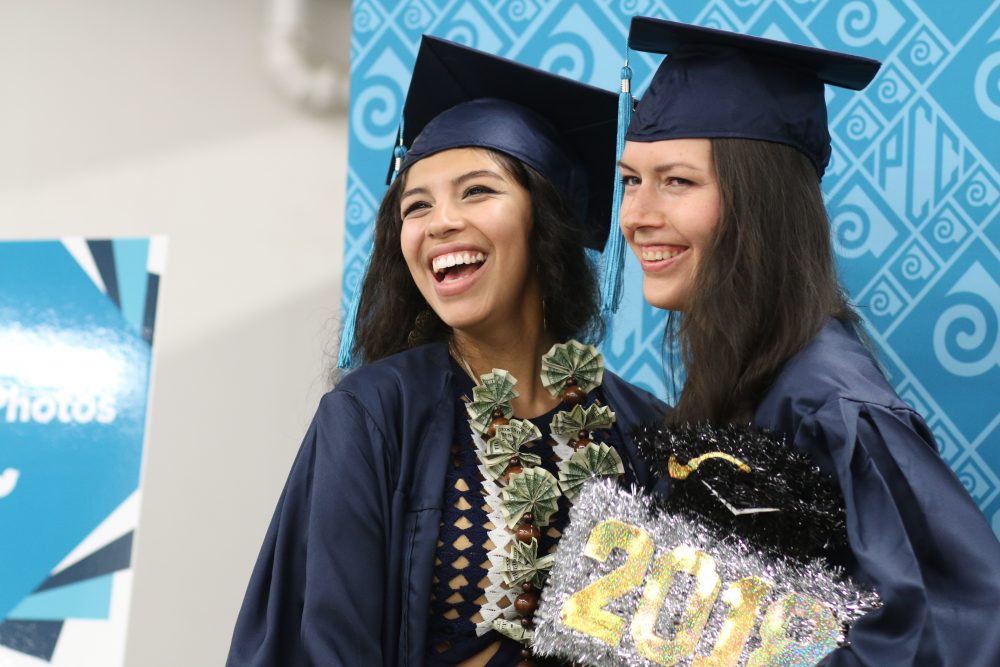 What's a party without friends and smiles? Not a very good one.
Portland Community College's 56th commencement ceremony was the college's biggest party of the year on Friday night (June 15), and it sported plenty of friends and smiles. Thousands of well-wishers poured into the Memorial Coliseum to watch the students become college graduates. They also got to listen to a nationally respected political figure, and a student from Columbia County who wants everyone to embrace their warrior side.
U.S. Sen. Jeff Merkley keynoted the college's signature, culminating event, and was joined by student speaker (and warrior) Awen Moon Gatten. They inspired almost 1,000 graduates who were in attendance on the coliseum floor.
The following photos capture moments of the evening as friends, family, faculty and staff joined in the celebration of the graduates' success and completion.