This content was published: April 25, 2018. Phone numbers, email addresses, and other information may have changed.
Multicultural Night aims to share culture with community
Photos and Story by James Hill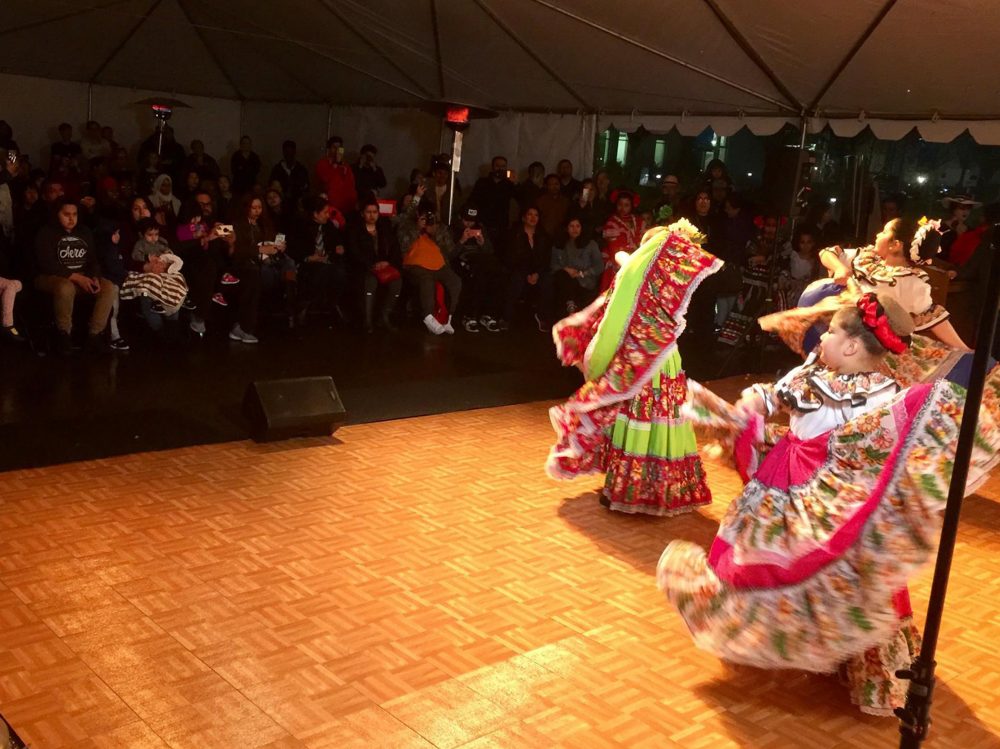 It will be a night to remember.
Portland Community College's Southeast Campus is hosting its third annual Multicultural Night from 3-9 p.m., Tuesday, May 15 in the quad. The event, free and open to the public, attracted more than 700 people last year.
Thanks to the efforts of the Unity Through Diversity student club, Multicultural Night aims to bring together students and community members to share elements of their culture through foods, storytelling, dances, songs, art displays, and more. It features dance, music and entertainment throughout the evening, including: live music and belly dancing by the Ritim Egzotik Band, violinist Megumi Sasaki, Lion Dance by Viet Hung Jr., the Inclusive Arts Vibe Dance Company, Ballet Folklórico Corazones Alegres, Indian and Afghani dances by Sitara, Japanese dance by Team Taponesque, Teva Oriata Polynesian Dance Troupe, the Hmong Dancers, and an international fashion show. The event will also include complimentary food from local businesses, raffle prizes, a kids area, a tea ceremony by Wakai Tea Association Arts, and a resource fair.
In addition, State Rep. Alissa Keny-Guyer, Southeast Campus President Jessica Howard and PCC President, Mark Mitsui will speak.
"Multicultural Night is an example of people from different backgrounds working collaboratively in a diverse environment to host a community event," said student organizer Kien Truong. "This effort will give our community members the opportunity to be exposed to many of the different cultures in Portland and create connections within the community."
The public is also welcome to attend a pre-event panel and luncheon at 11:30 a.m. in the campus' Community Hall. The Education Equity Panel will focus on the equity of global education and its effect on the local workforce in light of the growing use of automation. Panelists include State Sen. Michael Dembrow, PCC Chair Kali Thorne-Ladd, PCC Board Member Mohamed Alyajouri and President of Save Cambodia Thayvie Sinn. Sinn's non-profit focuses on preserving the Cambodian identity by providing resources through the promotion of cultural preservation, socio-economic and sustainable development, and building international relations for Cambodia and its diaspora.
Multicultural Night is sponsored by the Unity Through Diversity student club, Jade District members, Asian Pacific American Network of Oregon and the Asian Pacific American Chamber of Commerce.