This content was published: September 25, 2017. Phone numbers, email addresses, and other information may have changed.
PCC to host first Humboldt Market on Oct. 3 at Cascade Campus
Photos and Story by Abe Proctor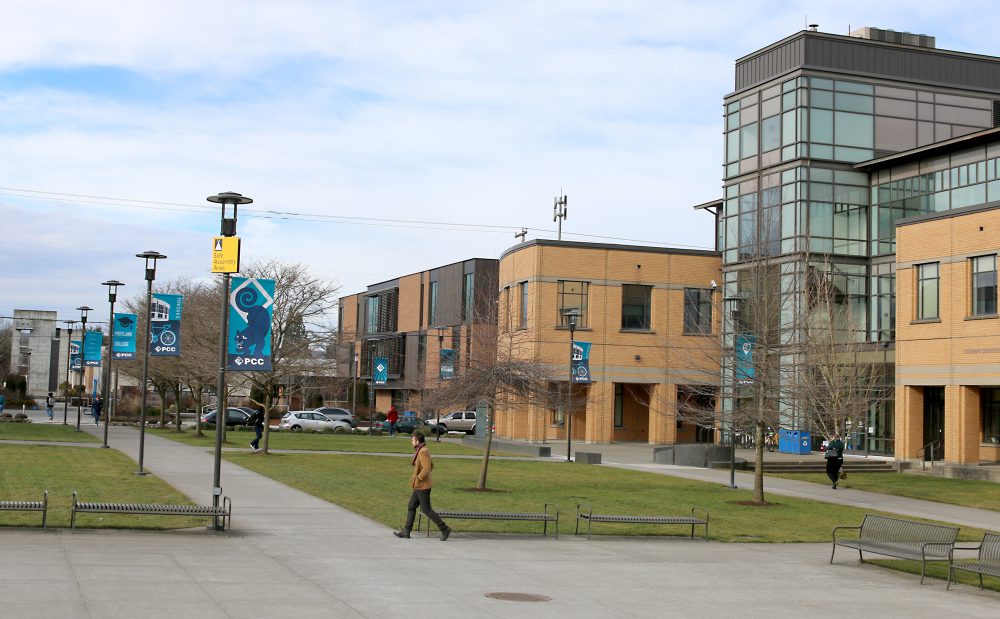 The Humboldt neighborhood will converge on Portland Community College's Cascade Campus in October for the first-ever Humboldt Market. The market will take place from 3 to 7 p.m., Tuesday, Oct. 3, in "The Quad" between the Student Union and Cascade Hall buildings.
The event will feature food, fresh produce, wares from local vendors, live music, and more, including information on how to enroll in classes at PCC. Admission is free, and people of all ages are encouraged to attend.
"We've wanted to hold a gathering like this in our neighborhood for a long time," said Humboldt Neighborhood Association President Anne LaBorde, "and PCC Cascade has been looking for opportunities to bring the neighborhood to campus. So it's a perfect match, really."
The Humboldt neighborhood has seen significant changes in recent years, as a host of new businesses have revitalized the commercial district near the intersection of North Killingsworth Street and Albina Avenue, where the PCC Campus is located.
"We're excited to be a part of this vibrant community," said Cascade Campus President Karin Edwards, "and we're happy to partner with the Humboldt Neighborhood Association to host this market. It's a point of pride for us to be an educational and social focal point of this neighborhood, and we're hoping that the Humboldt Market at PCC is the first of many more to come."