This content was published: June 19, 2017. Phone numbers, email addresses, and other information may have changed.
PCC's 55th graduation a first for new president Mark Mitsui
Photos and Story by James Hill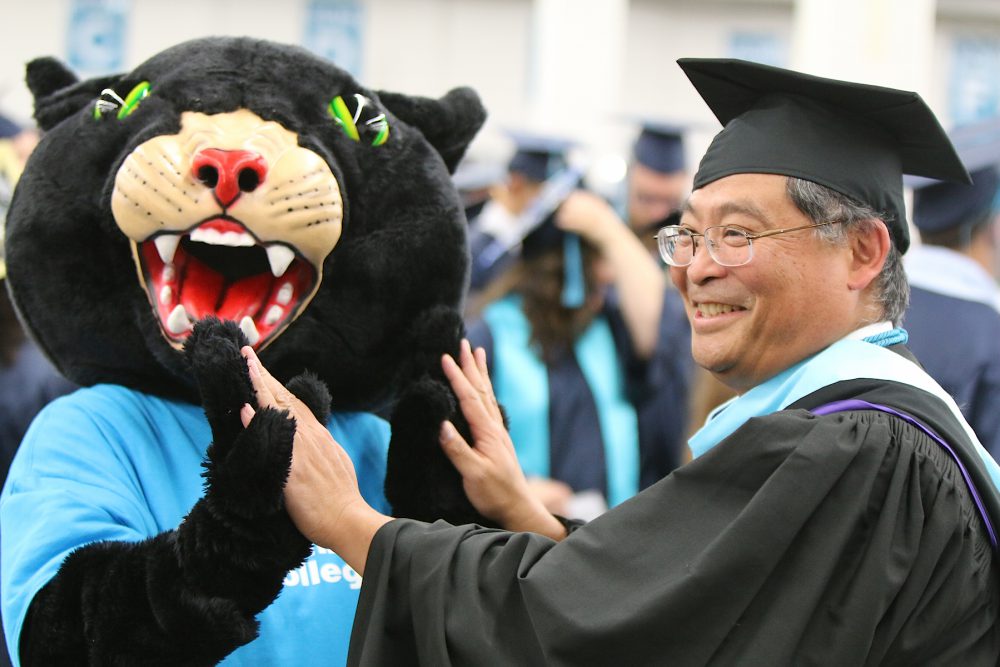 The Portland Community College academic season came to a glorious end on June 16 with its 55th commencement ceremony in the Memorial Coliseum.
More than 800 graduates walked across the stage to receive their associate degree or certificate in front of a crowd of nearly 6,000. The college awarded 5,300 total degrees and certificates this year to its 2017 graduates.
The theme seemed to be that no matter where you are from, what country you hail from, PCC is there to help you on your path. Featured student speaker Moon Detering embodied this theme as she told the packed stadium of her journey from poverty in China to overcoming a language barrier in Portland.
"PCC has helped me find myself and broaden my horizons," she said. "I'll never forget my past or humble beginnings, but I would have never succeeded without PCC."
The graduation was special in many ways, but one of the more prominent attractions was President Mark Mitsui's first commencement address. He talked about the economic engine that is PCC and how the college ranks in the top-10 in the country in associate degrees awarded by community colleges. It's a big connection.
"Studies show that the more education you have the greater economic security you'll have, the less likely you are to be unemployed, the better your health will be and the more likely you'll be engaged in your community," he said. "In short, you decided to pursue a better life through education and training right here at PCC … believe me when I say that PCC cares about you."
If you have questions about official photos, email: commencement@pcc.edu.[opens in new window]
2017 Commencement Photo Gallery