This content was published: December 6, 2016. Phone numbers, email addresses, and other information may have changed.
Undocumented students tell their stories at Rock Creek rally on Dec. 6
Photos and Story by Janis Nichols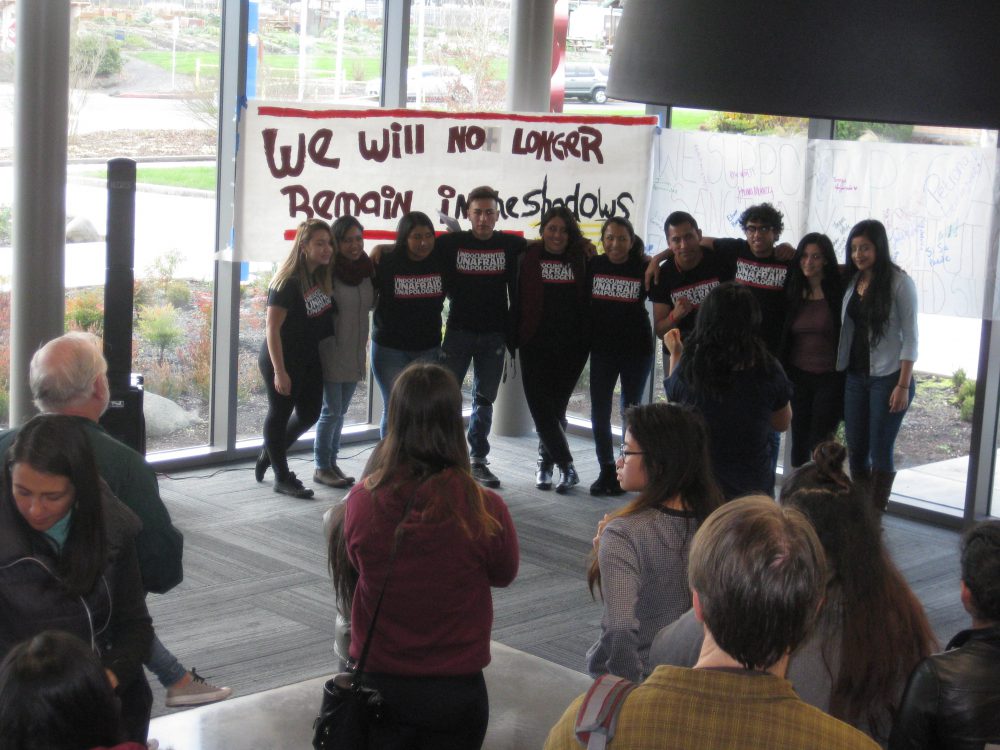 One of the most difficult things for undocumented students to do is to tell their stories — stories about families separated at the border, of homelessness, hunger and unrelenting anxiety.
But students at the college's Rock Creek Campus did just that as part of their noontime event on Tuesday, Dec. 6, "Coming Out of the Shadows Undocumented and Unafraid." A dozen undocumented students described their challenges in employment, housing, medical care, transportation, food insecurity and the constant fear of deportation for themselves and their families.
Following the "Out of the Shadows" rally, the group met with Anna Weller, a representative from the Farm Workers Program, and with immigration attorney Danielle Perez. The two-hour discussion focused on educating students about local resources, as well as basic rights regarding deportation.
Students are asking PCC for additional support in general and more specifically, for PCC to publicly declare itself a sanctuary college, a question now under consideration by the college's Board of Directors.
Student activism on campuses around the country has increased significantly since the presidential election.