This content was published: November 16, 2016. Phone numbers, email addresses, and other information may have changed.
PCC raises funds for OHSU's Doernbecher Children's Hospital
Photos and Story by Celina Baguiao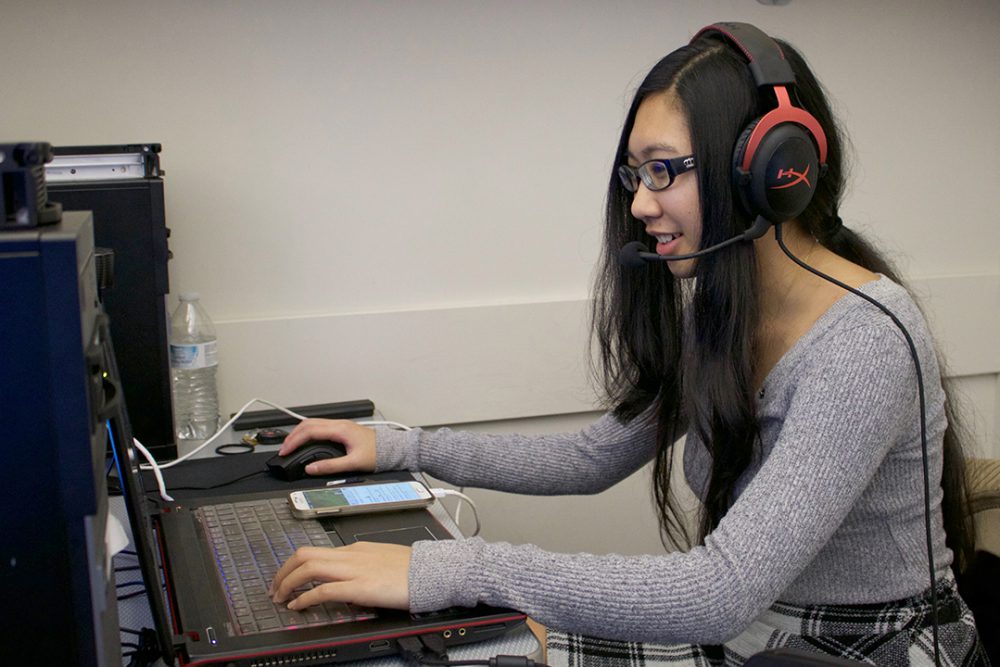 Forty-five participants spent a combined 232 hours at Portland Community College's Extra Life Computer Gaming Marathon on Saturday, Nov. 5, helping raise $1,256 for OHSU's Doernbecher Children's Hospital.
Extra Life unites thousands of players around the world in a 24-hour gaming marathon to support Children's Miracle Network (CMN) Hospitals. Since its inception in 2008, Extra Life has raised more than $22 million for local CMN Hospitals.
This is PCC's third annual Extra Life Gaming Marathon and the school has donated $3,908 to Doernbecher Children's Hospital over the past three years.

"Our third annual gaming marathon was a big success," said Diane Shingledecker, coordinator of PCC's Career and Technical Education Community-Based Learning Faculty and leader of the Extra Life event. "We had more players than ever before, and they really came together to make a difference for the kids at Doernbecher Children's Hospital. Students thanked me for the wonderful experience and the chance to donate their time and money to a good cause."
This year, gamers not only played computer games, but also played Pokemon Go, Dungeons and Dragons and new board games. 

Participants ranged from students from local high schools, Computer Applications and Office Systems, Computer Information Systems, Computer Science, Spanish majors, ASPCC members, international students, faculty and staff.
"Bringing students and staff together from all areas of the campus to give back to the community is what this event is all about," Shingledecker stated. "I was so glad we had a Spanish class and high school students involved this year."