This content was published: August 2, 2016. Phone numbers, email addresses, and other information may have changed.
Middle schoolers learn how to create business in one-week workshop
Photos and Story by Celina Baguiao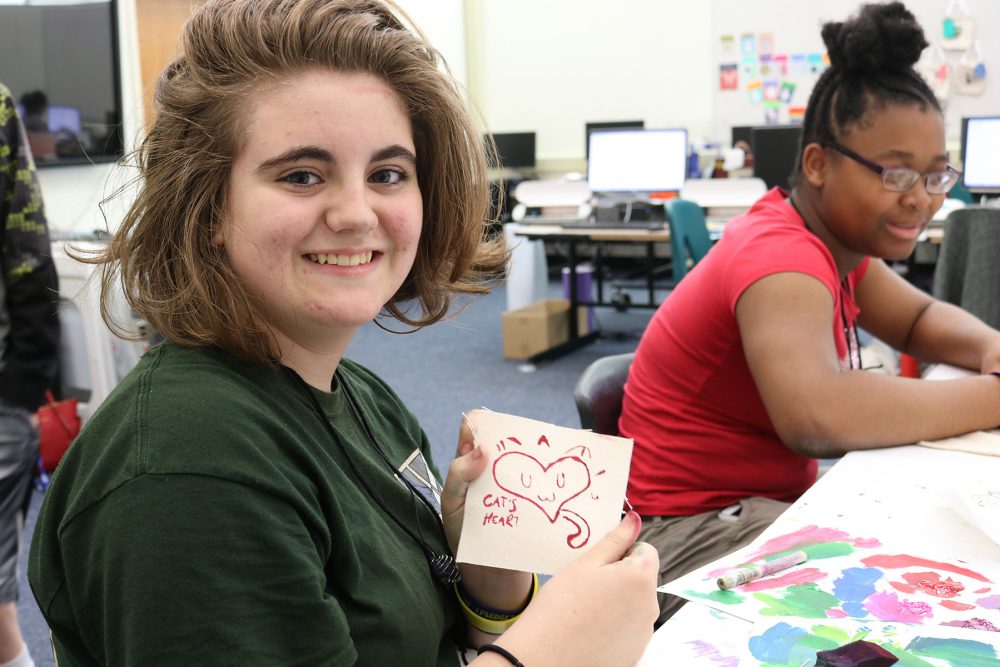 Twenty-three local middle school students spent July 18-22, participating in the free iDesign Workshop, where students were taught how to set up, run and profit from their own microbusiness.
The young entrepreneurs designed, created, and learned how to market their own custom decals, popup cards and stenciled totes to help them understand what one would need to start their own business. The curriculum also taught the students about copyright, specifically always asking for permission to use artwork. A nationally known illustrator, Von Glitschka, partnered with the workshop and generously provided students the "copyrights" of his  artwork for use in the students' projects.
The free camp was provided by a partnership with area high schools and a grant from the Oregon Department of Education, to help underrepresented youth see themselves in creative, entrepreneurial, STEM focused fields.