This content was published: June 2, 2016. Phone numbers, email addresses, and other information may have changed.
Rock Creek staff earn special recognition by campus
Photos and Story by Janis Nichols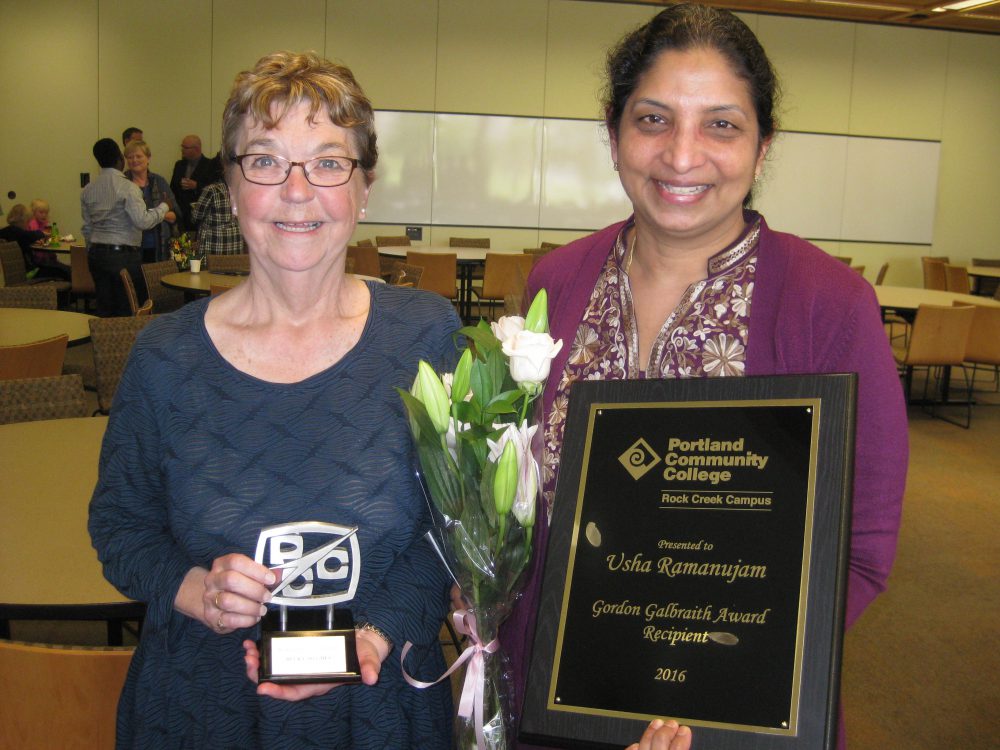 Two of the most recognizable staff and faculty at the Rock Creek Campus were singled for their exceptional service to the campus.
Administrative assistant Becky Hughes received the Bill Christopher Building Community Award, and business administration instructor Usha Ramanujam received the Gordon Galbraith Award for outstanding teaching. The awards were presented during the May 19 Rock Creek Service Awards reception that recognized staff and faculty members for their years of service.
Hughes will retire from PCC in June after 19 years of work at PCC. She is the administrative assistant to Rock Creek Dean of Instruction Cheryl Scott. Ramanujam has been teaching in the business administration program at Rock Creek for the past 11 years.