This content was published: June 22, 2016. Phone numbers, email addresses, and other information may have changed.
Hasan Alhamwi's American education journey is heading to Canada
Photos and Story by James Hill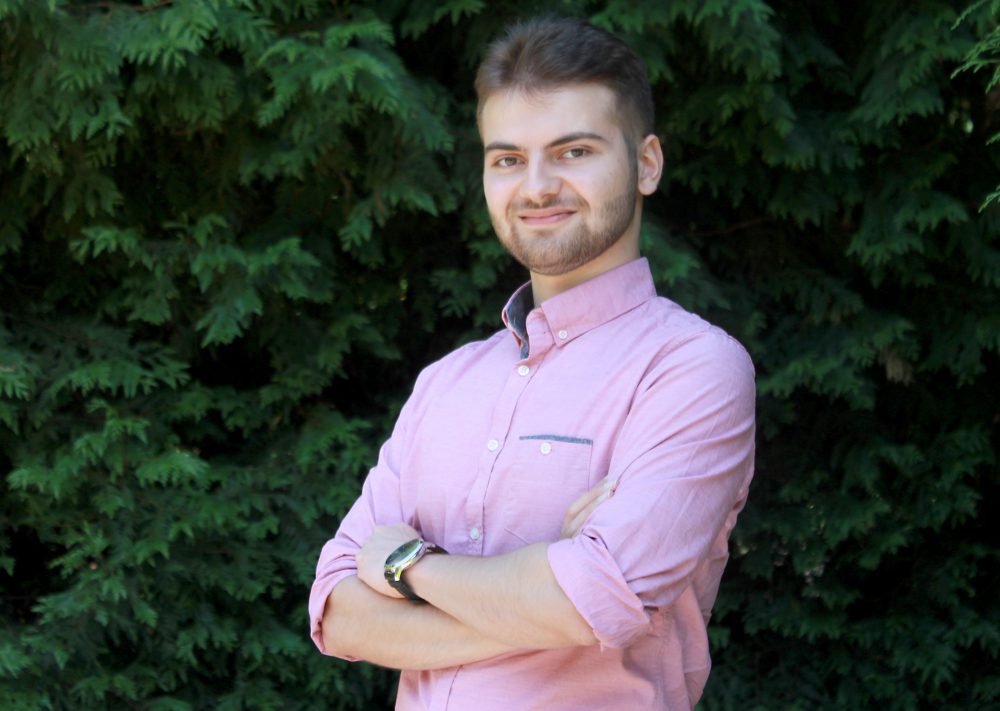 Hasan Alhamwi's feel good story is getting better by the moment.
The recent Portland Community College graduate was accepted to the University of British Columbia in Vancouver and to McGill University in Montreal. UBC even awarded him their "Outstanding International Student Award." But despite the enticement he tells us he hasn't decided on which school he'll choose.
"Both universities are competitive and offer great civil engineering programs," Alhamwi said. "I am still studying the two options. I feel that it's going to be a very tough decision."
Alhamwi graduated this year with three associate degrees and a grade-point average of 3.94. He was the international student we profiled in January of 2015. He came to PCC after studying civil engineering in the northern Syrian town of Aleppo in 2012. But he had to leave due to the Syrian civil war that was raging to avoid rebel fighting and terrorist attacks encroaching on Aleppo.
Read our original story about Alhamwi as he was working through PCC to complete his degrees.
Today, Alhamwi is excited for his new adventure to the Great White North.
"I chose Canada because I like their system, and I believe that it's going to be better for me in the long term," he said. "I still do not know whether my family will be with me or not. I hope that I can get to live with them again. My family's support has been very impactful on my studies."
Whichever university he chooses Alhamwi will study civil engineering, a major he chose in his second year of high school in Syria. He credits PCC for changing his life and putting him back on track to getting the degree after the upheaval in his country.
"My experience at PCC has definitely changed my life forever," said the PCC Foundation scholarship recipient. "When I started, I barely spoke English, but I got invaluable experience working and volunteering on campus. PCC provided me with all the resources I needed to be a successful student.
"I will always be thankful to what PCC offered me," he added. "Every time I needed help, I found it. It is just incredible how everyone on campus is very kind and supportive, and how there are resources for everything."
Sadly, he reports things have deteriorated back home in Syria. Terrorists control half the country, infrastructure has been degraded, there's no water or electricity, and the Syrian currency has fallen causing most of nation's social classes to become poor, he said.
"Other places do not have food, or food has gotten so expensive that no one can afford it," Alhamwi said. "I miss my family and friends there, but anyone in Syria I now talk to, tells me I am lucky I left when I did, and that my last memories of Syria were happy."