This content was published: March 18, 2016. Phone numbers, email addresses, and other information may have changed.
PCC student contingent gets DC education along with college leaders
Photos and Story by James Hill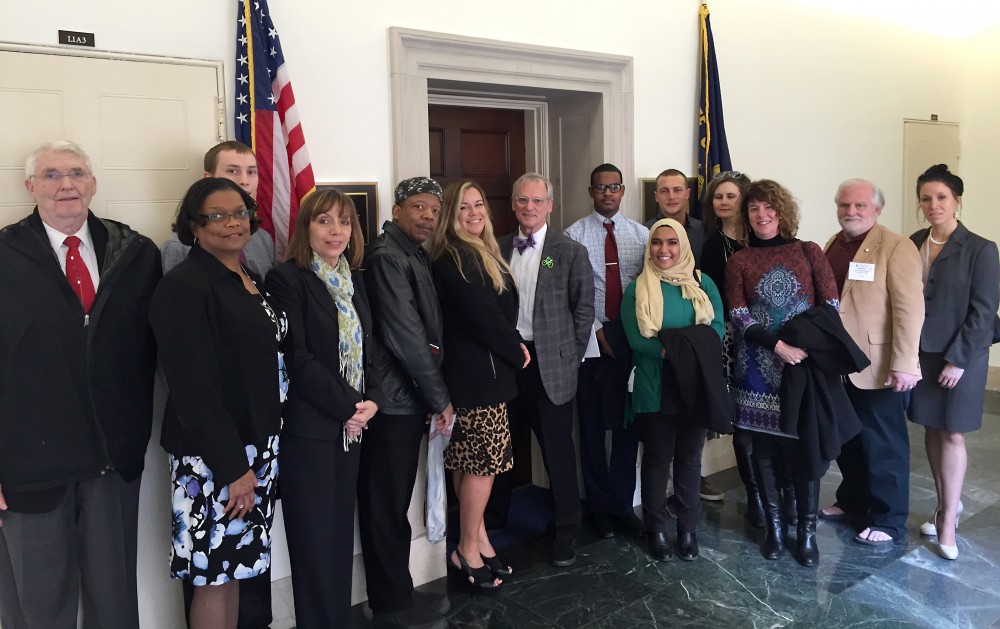 PCC went to Washington, D.C. for an important visit with elected officials.
In February, the college sent a dozen board members, staff and students to the annual Association of Community College Trustees (ACCT) Legislative Conference in Washington, D.C. The contingent included student leaders Tony Vezina, Fatmah Worfeley, Bo Koering and Hasson Ali. They were joined by PCC Interim President Sylvia Kelley and board directors Jim Harper, Michael Sonnleitner and Kali Thorne-Ladd.
The PCC group participated in four lobby visits on Capitol Hill and according to the support staff that accompanied them they had great conversations with U.S. representatives Suzanne Bonamici, Earl Blumenauer and Kurt Schrader, and senators Ron Wyden and Jeff Merkley. In addition, students toured the Capitol Building, Supreme Court and nearby Georgetown University.
PCC focused on two main issues while in D.C.: expanding Pell grants year round and encouraging the delegation not to support the risk-sharing model for federal loan default legislation. The latter would mean community colleges like PCC would be on the hook for a percentage of its students' loans that go into default. Since the college does not oversee who receives these loans and for how much, this legislation puts PCC at risk.
According to Jim Harper, one of three PCC board members on the trip, the students stole the show with powerful personal stories that helped to highlight the importance of issues discussed.
"It was a great experience for them, and they were our most effective advocates," said Harper. "We all had fun."