Homepage
At PCC, we pride ourselves on exploring out-of-the-box ways to ignite a collaborative culture of innovation. At each of our campuses, we provide spaces outside the classroom for students and community members to discover your passion for Making, and learn valuable skills you can apply to your future career.
Build. Create. Innovate.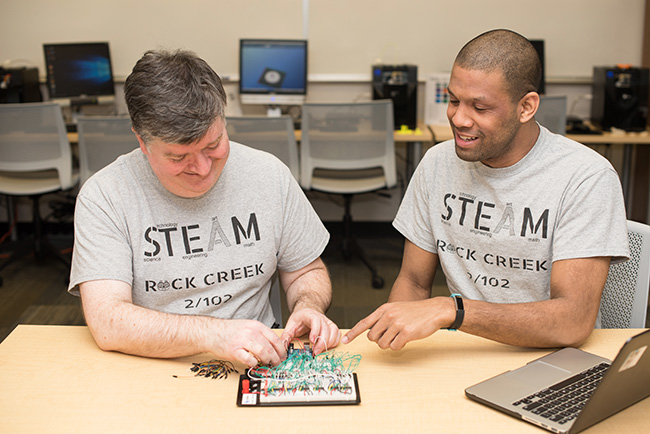 The Rock Creek STEAM Lab
Hands-on exploratory space for Science, Technology, Engineering, Arts, and Mathematics at PCC Rock Creek
Closed During Redevelopment. Reopening planned for Spring Term 2023.
The Jade District Learning Center at PCC Southeast Campus
A STEAM Center developed in a partnership between Portland Community College, Hacienda CDC, and Verizon.
Opening Spring Term 2023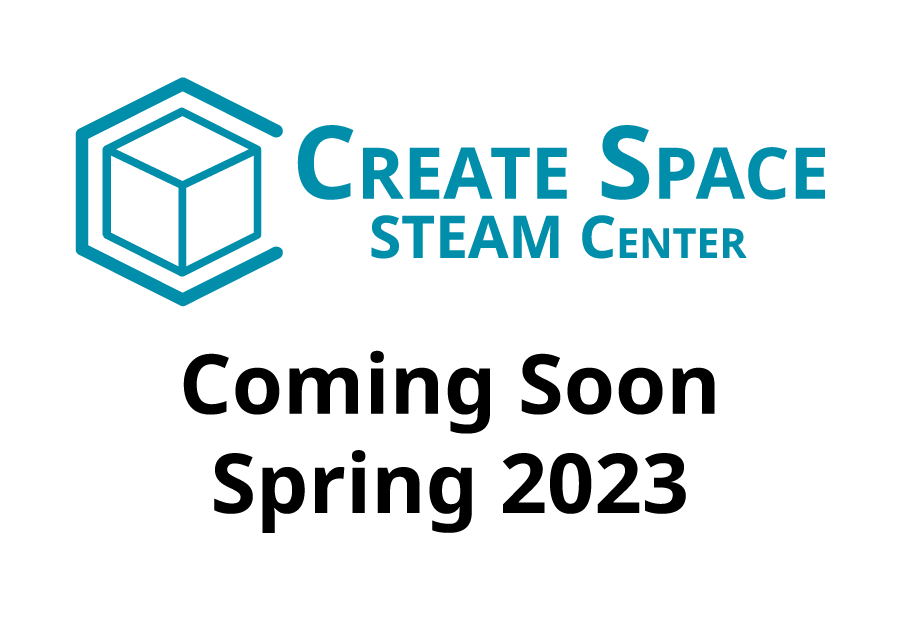 The Cascade Create Space
The Create Space at the Cascade Campus is a multidisciplinary creative space for PCC community partners, students, staff, and community members.
Opening Spring Term 2023.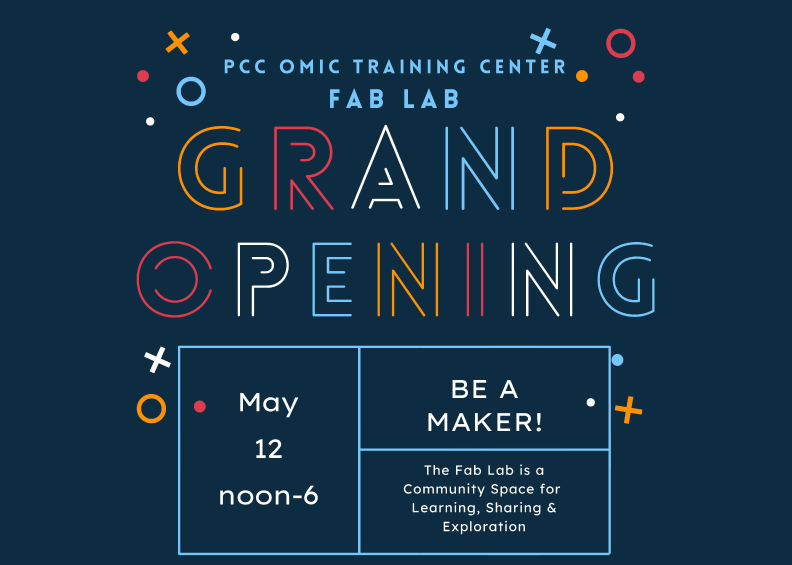 The OMIC FabLab
The Fab Lab at the PCC OMIC Training Center in Scappoose
Grand opening May 12, 2023!
Events Calender
c_a320cda6ac320f97b870270945447d73d8b11fab2bcd199622fa99f65da0ea15@group.calendar.google.com