VoiceThread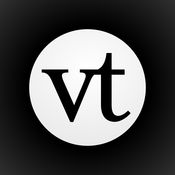 VoiceThread is a voice collaboration tool within the Brightspace learning management system (LMS). You can create, upload, and share media presentations, documents, images, audio, and video. You can do interactive video commenting, annotating, and comment moderation using a microphone, webcam, text, telephone, or audio-file upload. You can keep a VoiceThread private to use it as an individual assignment or share it with the class.
Tutorials
Recorded Training Workshops
Basic session on using VoiceThread in D2L Brightspace: In this workshop, George Haines, VoiceThread trainer, will show you how to establish a social presence and connect with their students using VoiceThread to improve course satisfaction and student learning. We will cover all of the basic VoiceThread features, demonstrate how everything works in D2L, showcase a variety of examples from actual courses, and have an open Q&A throughout the training. (May 5, 2022)
Advanced session on using VoiceThread in D2L Brightspace: In this workshop, George Haines, VoiceThread trainer, will review how to manually create groups, discuss the playback settings and assignment builder in more detail, and discuss some alternate uses and features. (May 9, 2022)
New VoiceThread Assignment Features Workshop
Learn how to turn new assignments on for your courses and begin using them with your students. You can review all of the workflows, new features, and options for your VoiceThread assessments.
Using VoiceThread in D2L Brightspace
Learn how to create VoiceThreads and then add them to your D2L/Brightspace course as lessons or assessments.
VoiceThread Basics 1: Upload, Comment, Share
Learn how to upload media, comment and annotate on that media, and share it with others. This is a slow-paced, step-by-step, hands-on workshop.
VoiceThread Basics 2: Groups and Secure Sharing
Learn how to create groups and subgroups, set sharing permissions within those groups, and privately share VoiceThreads with individuals.
VoiceThread Basics 3: Moderating comments, private and threaded replies, and copying
Learn how to use comment moderation to formatively assess student work, give private feedback, use threaded commenting, and copy VoiceThreads for use with multiple groups.
VoiceThread and Universal Design for Learning
Learn how VoiceThread can help educators provide multiple means of engagement, representation, action, and expression for their courses. Participants will learn how to use VoiceThread's multi-modal communication platform, closed captioning features, and VoiceThread Universal to design accessible lessons.
VoiceThread Advanced Skills
Learn about more advanced VoiceThread features. We will demonstrate how to integrate Google Drive content via our Media Sources, how to change language displays, adjust playback settings, and more. Portions of the workshop is hands-on.
Contact an ITS  to schedule one-on-one training.
Examples
Account-Related
VoiceThread is integrated with Brightspace. (Note: You will need an active Brightspace course shell to use VoiceThread.)