VoiceThread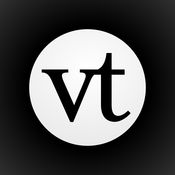 VoiceThread is a voice collaboration tool within the Brightspace learning management system (LMS). You can create, upload, and share media presentations, documents, images, audio, and video. You can do interactive video commenting, annotating, and comment moderation using a microphone, webcam, text, telephone, or audio-file upload. You can keep a VoiceThread private to use it as an individual assignment or share it with the class.
Tutorials
Recorded Training Workshops
Contact an ITS  to schedule a one-on-one training.
Examples
Account Related
VoiceThread is integrated with Brightspace. (Note: You will need an active Brightspace course shell to use VoiceThread.)