Accessibility Handbook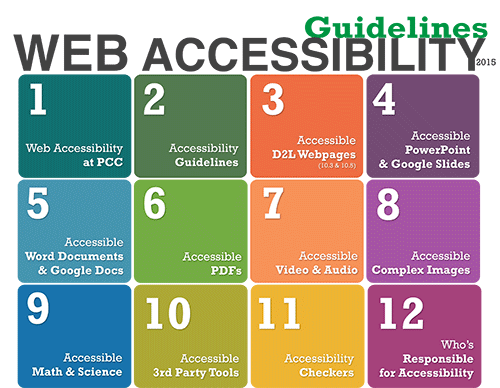 Download a copy and feel free to share! Editable with Adobe Illustrator. Licensed under CC BY-NC-SA 4.0. Attribution in the form of a link back to pcc.edu/access would be greatly appreciated.
This handbook is meant for printing. An accessible, equally effective version of this handbook is the pcc.edu/access website.
We would love to know if you are using the handbook! Share your contact information and how you are using the handbook, and we will let you know about future editions and other accessibility publications we create. We promise not to share your information with others.