Proposal submission guidelines
2023 exhibitions – apply by 12/9/22 or 1/6/23
The Paragon Gallery is an educational and community space located in PCC's Paragon Arts Resource Building along with PCC Cascade's printmaking studio. We are committed to exhibiting work of high artistic quality and cultural relevance. Mindful of our role as a member of the Humboldt community we are especially interested in proposals that will engage and welcome community members into our space.
The Paragon Gallery is now accepting proposals for installations/exhibitions to occur in 2023. We are accepting proposals for "early decision" until December 9, 2022. All exhibition proposals are due January 6, 2023.
**If you are a PCC student, and you wish to participate in future student exhibitions, we will post updated information in Winter/Spring term 2023.
Submission proposals are evaluated based on
conceptual relevance to curricula and to the community surrounding Portland Community College Cascade Campus
technique and ideation
dynamically related programming/events
variety in overall exhibition schedule
2023 proposal details
Share a Google folder with cascade.gallery@pcc.edu. Label the folder "your (or group's) Name 2023 proposal". Please include the following:
A letter of interest including specific educational/community programming you envision.
An artist's or collaborative group's statement.
A resume or CV.
A detailed image inventory list: title, medium, dimensions (or location and duration), and date of completion for each work.
A Work Samples subfolder containing up to 10 images or work samples. *Please label each sample with your name, underscore and sample number. E.g. "sampson_01".

For event-based, durational or interactive works, composite slides are recommended.
Up to 3 video or audio examples with a total combined run time of no more than 10 minutes may be submitted.
Links to media with total combined run times of 10 minutes or less are welcome.
For "early decision" proposals, expect to hear back from us by mid-January. For all proposals, expect to hear back from us in February.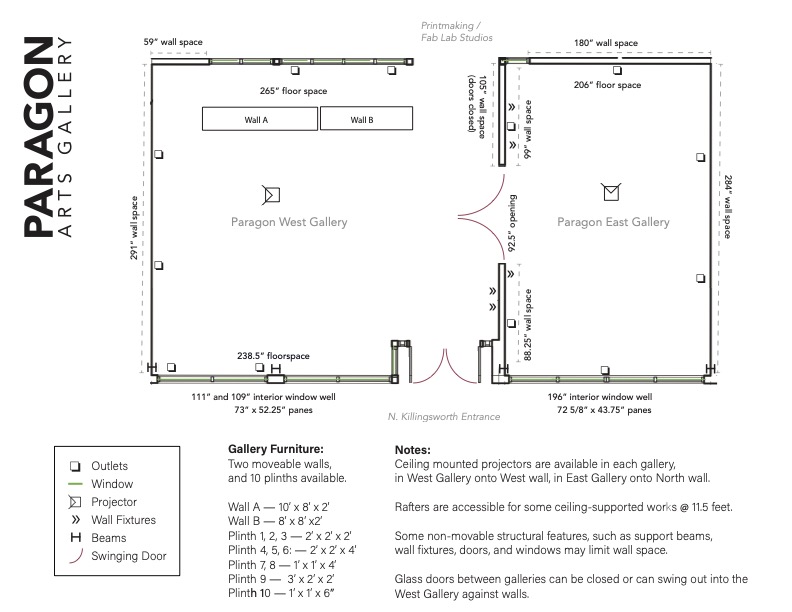 Email cascade.gallery@pcc.edu with any questions, including a list of our media resources.