Meet our staff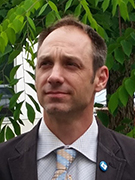 Director of Student Success Programs
I am a teacher at heart and I love working with students as they transition from high school to college. I feel lucky to work with so many students who are thriving at this level. For the last fifteen years I have worked within high schools, alternative schools and community based organizations to help make positive change for students who are underrepresented. My goal is to work alongside all students who enter the Future Connect Program to help them realize their full potential.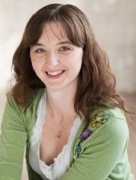 Future Connect Interim Program Manager
After graduating from Portland State University with a Master's Degree in English, I have been teaching writing and literature as well as advising and guiding students at several educational institutions for the past twelve years. I enjoy helping students learn how to refine their ideas into coherent, strong arguments and watching as they grow more confident in themselves. Becoming a College Success Coach at PCC allows me to devote more one-on-one attention and support to students to help guide them through their college career, and gives me a stronger voice to advocate for my students. Most importantly, I want to help my students and advisees see their potential and to guide them successfully through their education and career goals, breaking down barriers as we go. I've always been drawn to education as the daughter of two teachers, and I am honored to be a part of my students' journeys and I am grateful for the chance to not only guide them, but also to learn from them.
Cascade Campus Success Coach
Working with underrepresented students to obtain their educational and career goals has always been at the forefront of my career journey. I am passionate about connecting with young adults and helping them to identify their strengths and goals, and to continuously grow in all facets of their lives. Since 2008, I have had the pleasure of working with young adults in a variety of different capacities, including residential treatment facilities, community organizations/programs, youth workforce programs, and alternative high school options programs. I am honored to continue my career journey assisting students in achieving their personal, educational, and career goals within the Future Connect program.
Cascade Campus College Success Coach
Since 2003, I have worked with students in various programs around Portland. I feel passionate about getting students into college/training and providing support towards their success. I am committed to working with programs that truly help people. I am always impressed how students overcome obstacles to become successful. Everyone possesses the strengths that assist them to be champions of their own life. I feel lucky to assist students towards their success in college. My approach focuses on empowering students to lead our collaborative work in how they envision their path. I changed my own path after earning my BA in Political Science & Biology in 2001, switched to working with students, and earned my MSW in 2007. Ambiguity in college or around career plans can lead to other obstacles and students need support. I am thrilled to work with Future Connect to support students be successful in college and towards their career path.
Rock Creek Campus Success Coach
Like many students in the Future Connect program, I was a first-generation undergraduate student that was not surrounded by a college-going culture growing up. As a product of various student support programs in college, I have witnessed firsthand what mentorship and guidance means for students and thus have dedicated my career to serving those who need support exploring their post-secondary options. I have been privileged to work with college-bound students since 2009 and am thrilled to be working alongside Future Connect students as they find their passions in academia and/or the workforce.
Rock Creek Campus Success Coach
I am honored to serve first generation-young adult students attending Future Connect. I have faced some of the challenges my students face when they enroll in college. When I arrived in the US a couple of years ago, I didn't know how to navigate the new system. I was lucky I met a couple of people who showed me the way. I now have the opportunity to show my students the way. I truly appreciate the uniqueness that every student brings to the table. I also love teaching College Survival and Success classes.
Southeast Campus Success Coach
I am excited to work with students who are going further in their education. Drawing from personal experience, I discovered my career path when I started taking classes as an ESL student at PCC. Step by step, I learned how to navigate college. I experienced the transfer process to a four-year university. As a first generation student, I understand the responsibility to support and to empower future generations. I have witnessed resilience in individuals through life struggles when trying to accomplish career goals. Furthermore, I witness transformation during those processes. I love to hear students' college and career dreams and help them find the path to achieve them. As a transfer program specialist, it is an honor to support students' career and academic goals.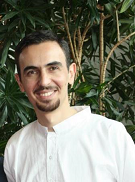 Southeast Campus Success Coach
Ever since I moved to this country, my dream has been to get a good education and use that knowledge and skills to help others through their journey of learning. Although the path was full of challenges, I personally feel privileged to have met and worked with people from various walks of life who have not only assisted me in overcoming some of the struggles as a first-generation college student, but have also inspired, coached and encouraged me to reach my goals and become the person I am today. After getting my BA in psychology and MA in conflict resolution, I worked as a student mentor at Portland State University, and later went on to teach psychology courses at Rogue Community College and sociology at Southern Oregon University. My traveling and teaching abroad experiences have also greatly influenced my interest in education, mentoring, and leadership. As someone with a counseling background, my passion is working with students, more specifically inspiring and helping them succeed in their endeavors by fostering a growth mindset. Now, as a College Success Coach, I am able to apply that knowledge with the hope of making a difference in someone's life.
Southeast Campus College Success Coach
"If you can't pay it back, pay it forward." -Catherine Ryan Hyde.  My education was delayed by 14 years, due to a combination of poor advising, little to no support, and my own ignorance of resources or how to ask for them.  When I came to PCC to continue my education, I was fortunate to find advisors, coaches, and instructors who gave me the tools, resources, and support I needed to graduate.  They taught me about interdependence, self care, work/life balance, personal responsibility, empowerment, finding and using resources, and as Mr. Rogers' mother told him: "Look for the helpers." I took these lessons with me when I transferred to PSU, where I earned my Bachelor's degree in Psychology w/ minors in Women's Studies and Business as well as my Master's degree in Education. I am passionate about empowering students towards their success in college and beyond.  I share the tools and knowledge that I have gathered along the way, and support them in a holistic way towards manifesting their best self living their best life.  Knowing full well the sorts of obstacles that can make or break a collegiate experience, I am committed to  "be[ing] the person [I] needed when [I] was younger" (Ayesha Siddiqi).
Sylvania Campus Success Coach
School has always been an important part of my life but has not always been an easy endeavor. The transition from high school to college was difficult for me but thankfully, I had many people to support me along the way who ultimately made my college experience a great one. After not being sure what career field to pursue after I graduated from college, I realized that I wanted more students to have the same support and experience I had in college, which has led me to work in higher education for the past 10 years! I am so excited to work with students during this stage of their educational journey in Future Connect and help them realize their potential and skills early on to be the best version of themselves!
Recruitment Specialist
I love working in education and getting to see students transform their lives. My own experiences in college opened up so many doors for me and I'm passionate about helping high school students access those same opportunities. Every day I'm inspired by the students I work with and impressed with their intelligence, resilience, and determination.
Lisa Lam
STEP Navigator
I am passionate about working with students and left another career to pursue this passion. As a college student, I experienced confusion about navigating systems that were unfamiliar to me. Fortunately, I was paired with an academic advisor who guided me and challenged me to grow. I know first-hand how helpful it is to have someone at your college who's got your back. I hope to help first-generation students in the way that I received critical support during my college years. I am honored to play a role in my students' educational journey and to be part of the Future Connect team.