Homepage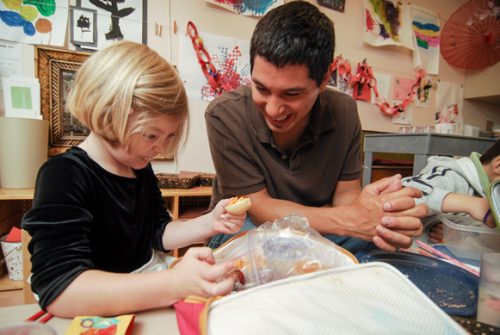 Sylvania
 CDC 102 | 971-722-4424 | childcare.sy@pcc.edu
The Child Development Center is licensed by the state of Oregon. The center is planned and staffed to provide a training facility for the Early Education and Family Studies department students and a sound educational program for young children.
Cascade
Applicants must qualify for Head Start, a federal early childhood development program as determined by Albina Head Start.
Rock Creek
Fruit and Flower Child Care Center
971-722-6920 | stephanie.derkatch@fruitandflower.org
Since 1906, Fruit and Flower has served working and student families in the Portland metro area by providing exemplary childcare services. Fruit and Flower early education program focuses on the individual child and their specific strengths and learning styles. The classrooms combine purposeful play and teacher directed activities. The teachers' philosophy is to guide and facilitate a love of learning with an emphasis on literacy, math, science and art.
To find out more about the services at the new childcare center visit Fruit and Flower website, or contact 971-722-6920 or stephanie.derkatch@fruitandflower.org.
Financial assistance is available in multiple forms for students, including the college-wide Child Care Access Means Parents in School (CCAMPIS) grant funded by the US Department of Education. Fruit and Flower also has a long tradition of providing scholarship opportunities to families in need. Students are encouraged to request information about these opportunities.