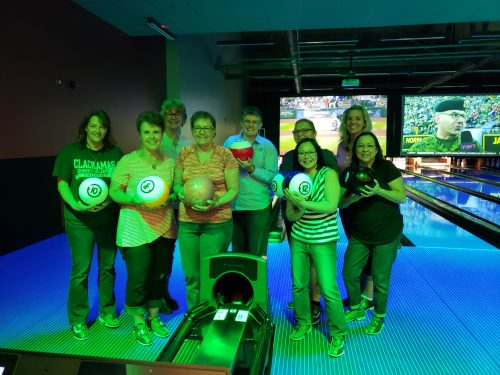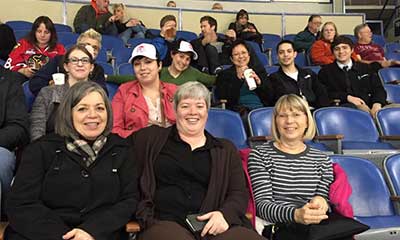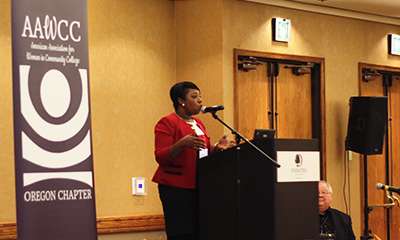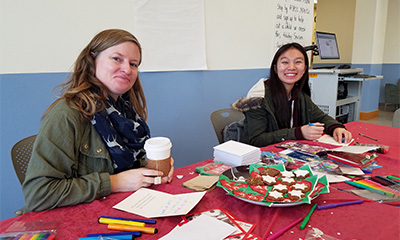 Become a member
Any person interested in supporting the mission of AAWCC, to inspire, champion, and celebrate the talents within each of us, may become a member on the local, state, and/or national level. We encourage you to join your PCC chapter and get involved on the local level.
Upcoming activities
Join us this year for a great line up of events. AAWCC members and non-members are welcome.
You can also access the AAWCC Google calendar so you'll never miss an event!
Luncheons
Climb & Downtown Luncheon – January 17
We are proud to have Michelle DuBarry as our honored speaker. Michelle is currently the Grants Officer at the Downtown Center. This is a wonderful opportunity to hear from a very talented member of our community.  Mark your calendars and tell your friends in the office to join you!
Thanks to the generous support of Eric Blumenthal, we will be serving cookies and coffee. Please note this is a brown bag lunch.
This year, AAWCC is collecting donations of food to support the food canteens at each of the four campuses.
This is a safe space. Hope to see you there!
Cascade Luncheon – February 21
Details about the speaker to come.
Rock Creek Luncheon – April 25
We're proud to host Anne LeSenne, master beekeeper at the RC Learning Garden and Landscape Technology instructor. Come hear about her professional journey and the amazing things she's doing here at PCC.
Southeast Luncheon – May 23
Details about the speaker to come.
All-campus events
Resume and Cover Letter Workshop – March TBA
Date: TBA
Time: 9am-10:30am
Location: PCC CLIMB location TBA
Bring your resume and cover letter and learn about making them better at this workshop and round table review. More details to come.
Girls on the Run 5k – May 11 or 18
Want to get some exercise and support a cause? This is a perfect opportunity for both. Join a team of AAWCC members to help raise money for Girls on the Run, an program for 8 to 13 year-old girls whose mission is to:
…teach life skills through dynamic, conversation-based lessons and running games. The program culminates with the girls being physically and emotionally prepared to complete a celebratory 5k running event. The goal of the program is to unleash confidence through accomplishment while establishing a lifetime appreciation of health and fitness.
More details to come!
Campus-specific events
Cascade PERS Workshop – January 30
Date: Wednesday, January 30
Time: 1-2pm
Location: Cascade TH 112
Come learn about PERS with Frank Goulard and fellow AAWCC members!
Cascade PERS Workshop – May 22
Date: Wednesday, May 22
Time: 1-2pm
Location: Cascade TH 112
Come learn about PERS with Frank Goulard and fellow AAWCC members!