Preview days for high school students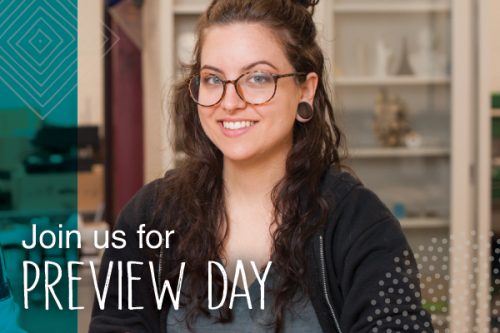 Are you a high school student thinking about going to Portland Community College? Would you like to learn more about PCC's excellent academic programs? Do you have questions about how to fulfill your college goals? Then PCC Preview Day is the event for you!
Portland Community College will be hosting Preview Day events for high school students to participate in a brief introduction to our programs and services. During Preview Day, you will:
Get valuable information on how to prepare to attend PCC
Hear about programs, degrees, and certificates
Spend time interacting with PCC faculty and staff
Learn about financial aid and other scholarship opportunities
Preview Day schedule
All Preview Days will be in-person at the campus locations listed below.
Program breakout sessions
Arts, Humanities, Communication, and Design
Business and Entrepreneurship
Construction, Manufacturing Technology, and Transportation
Healthcare and Emergency Professions
Public Service, Education, and Social Sciences
Science, Technology, Engineering, and Math (STEM)
Paying for College: Financial Aid and Scholarships
University Transfer
Preview Days feature closed captioning for all sessions, as well as accessible electronic formats for all materials. If you need other disability-related accommodation, please email bianca.degarriz@pcc.edu at least 72 hours prior to the date of the event. For other disability-related questions, please visit the Accessible Ed & Disability Resources Virtual Lobby Monday through Thursday between 10am and 2pm.