Retail Small Business Management
How are you growing your retail business this year?
Opening a second location? Increasing online store sales? Cultivating a loyal customer base? Retail Small Business Management gives you the knowledge and support you need to grow and strengthen your business, saving you years of frustration and experimentation.
The Program
This 10 month, 10-session program meets for 3 hours once per month, and offers up to 20 hours of one-on-one advising for the duration of the course.
Group learning and networking to discuss challenges, exchange resources, and find solutions with peers.
30 hours of business education specifically designed for retail business owners taught by subject matter experts and successful local retailers. Complete the form on this page to get a detailed course outline.

Session 1: A Strong Brand Attracts Customers & Repeat Business
Session 2: Analyzing Profitability
Session 3: Online Marketing to Your Target Customers
Session: 4: Online Sales & Service
Session 5: Inventory Management
Session 6: Leading Employees
Session 7: Let's Get Visual
Session 8: Location, Leases, Expansion & Collaboration
Session 9: Creating a buzz with locals & tourists
Session 10: Creating Loyal Customers

Up-to 20 hours of one-on-one advising in confidential monthly meetings.
Complimentary access to "Before You Go Global," an online course to help you start selling your products in global markets.
Access to specialty business advisors with a wide range of expertise.
Access to market research resources such as Southern Oregon University Market Research Institute, SBDCNet, Reference USA, MarketLink, and Euromonitor.
By the end of the program, graduates typically have:
A 2-year strategic plan to increase sales and profitability
In-depth assessment & recommendations to improve inventory management & accounting systems
Specific recommendations for website search engine optimization
A marketing strategy and calendar to reach out to new customers and increase repeat business through online and traditional marketing techniques
Specific capital access strategy to meet growth goals
Complete employee management system in place
The Investment
Time:
30 classroom hours, split over a 10-month, 10-session program.
Plus, up to 20 hours of one-on-one advising.
Tuition for Retail Small Business Management is $1,195.
A second person from your business can attend for half price – $600.
The Return:
Invaluable advice from industry experts that will save you years of frustration
Support from a network of peers and mentors
Confidence to make the right decisions to grow your business
The Instructor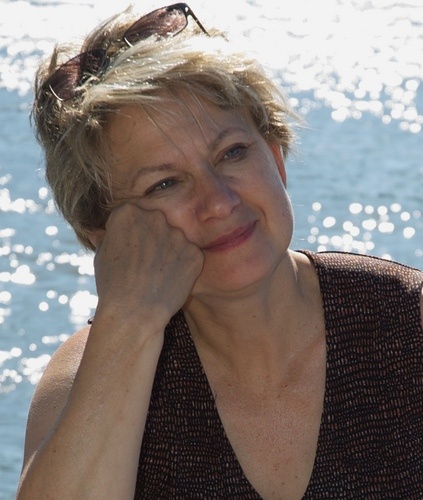 Leslie Hildula, MBA
Leslie helps entrepreneurs achieve their goals. Working with the SBDC since 2012, she has been coaching and educating clients in 3 counties, and led the growth of the Retail SBM program. A graduate of Pacific University and Golden Gate University (with a Masters in International Management), Leslie has consulted with business owners throughout the West Coast and overseas. She started her professional career in Silicon Valley in the high tech industry and came back home to Oregon in 1990. In Oregon, she's had the opportunity to work in both the private and public sectors and understands the vital synergy between them. Her retail clients include Aries Apparel, Crafty Wonderland, Folly, Frock, Ink & Peat, Queen Bee, Radish Underground, Red Castle Games, Salty's Pet Supply, and Tilde.
What Our Clients Say
Over 100 Portland retailers have participated in the Retail Small Business Management program.
"My sales were up an extra 10% after I started taking classes and receiving advice and mentoring. I highly recommend the program as it is very effective and affordable." – Matthew Micetic of Red Castle Games
"To a small business owner every minute is precious and my time with the Retail SBM program was time well spent. This program had me consider possibilities that hadn't occurred to me and has increased my business opportunities." – Travis, Curiosities Village
"We just smashed our sales goal for the month. I wouldn't be here without your help."
Video Testimonials
Learn more about the program and meet some of the successful Portland businesses that have received expert guidance from PCC's Small Business Development Center.
Upcoming Schedule for Retail Small Business Management
Loading...
Questions? Contact the SBDC at sbdc@pcc.edu or 971-722-5080.