Panther Press Program book binding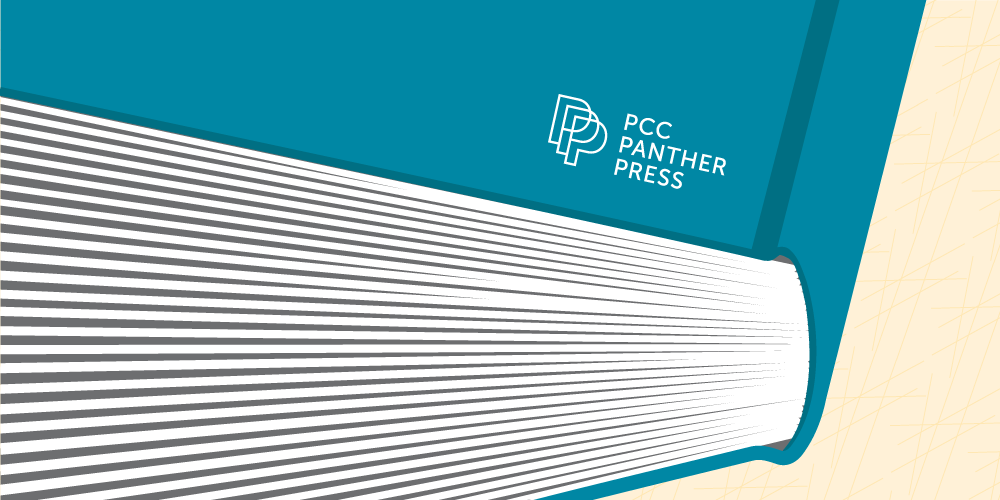 Have you considered printing your own textbooks, photo books, or portfolios? Choose PCC's Panther Press Program, the low-cost, local solution to create custom, high-quality paperback books.
Panther Press was created to allow students, staff, faculty, and the general public to print high-quality books "on-demand" at PCC. The cost of printed books is considerably less than hardcover textbooks or in many cases, even online textbook rentals. Completed projects are typically ready for pick-up within 3-5 days of ordering.
Project ideas
The number of Panther Press projects ideas is endless, but here a few options:
Open-Education Resources (OER) textbooks (to be sold in the Bookstore)
Instructor-created textbooks
Lab workbooks
Assignment workbooks and other course materials (with perforated pages)
Artist portfolios
Photo books and lookbooks
Catalogs
Magazines
Manuals
Coloring books
Self-published books
Customize your project
Panther Press projects are completely customizable:
Perforated pages can be used to allow for easy page tear-out from workbooks.
Interior pages can be printed in color, black and white, or a mix of the two.
Covers can be glossy or matte, as well as printed in color or black and white.
Color divider pages or tabs can be used to organize book sections.
Minimum order of one book (most perfect-binders require a minimum of 10 books).
Thickness of up to 2.25″ (meaning up to 1100 pages depending on the paper type).
Overall size of up to 8.5×11″ when closed.
Order your project
To start your Panther Press book binding project, please request a quote if your timeline allows, otherwise place your order. From now through June 2019, enjoy special pricing on Panther Press book binding projects!