Purchasing Specialist
Class: Classified | Exempt status: Non-Exempt | Grade: 18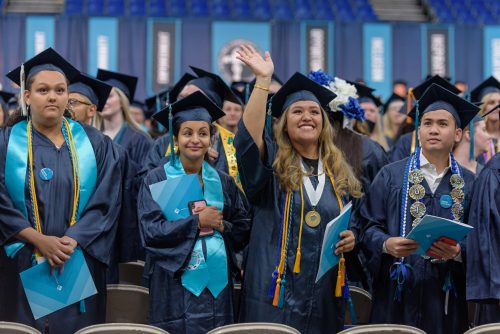 Under the direction of management, the Purchasing Specialist performs a variety of administrative duties including analyzing requisitions in accordance with College policy and State regulations, responding to user departments and vendor inquiries, and creating and maintaining vendor and contract databases.  Job requires technical knowledge of the procurement function and well-developed verbal skills to present and exchange complex information.
Typical Duties and Responsibilities
Reviews and analyzes requisitions submitted by departmental staff according to established purchasing policies, procedures and State regulations.
Serves as liaison between user departments and vendors; answers inquiries related to requisitions, purchase orders and other related finance documents.
Works closely with Accounts Payable, user departments and other Finance staff to make necessary modifications to existing purchase orders and ensure they are processed and invoices are paid accordingly.  Assists Accounts Payable with year-end tax reporting (e.g. 1099's) and Accounting Services with Comprehensive Annual Financial Report of the College.
Maintains vendor and contract databases online and Professional Services Agreement files; operates a computer to enter, update and maintain records; generates computer reports and lists as assigned.  Maintains department intranet website.
Provides responses to vendors and user department inquiries regarding College procurement policies and State statutes.
Provides assistance in obtaining price quotations for goods and services.  In collaboration with Buyer/Contract Specialist participates in formal solicitation process.
May function as back-up to Procurement Card Administrator as needed.
Reviews Travel Authorization Requests for accuracy and compliance with College procedures prior to entering data on line.
Participates in the analysis and implementation of goals and objectives for the department.
May participate in Minority, Women and Emerging Small Businesses outreach events.  Coordinates Intergovernmental Cooperative Purchasing Activities.
Maintains current knowledge of public procurement practices and related regulations by attending training sessions.
Performs other related duties as assigned.
Work Environment and Physical Requirements
Work is performed in an office environment.  Position involves sitting for extended periods of time while working at a computer terminal.  Learned physical skill is required for keyboarding and/or ten-key function.
Minimum Qualifications
High School diploma or equivalent; one year of training or college level course work with emphasis in business administration or related area.  Relevant experience may substitute for the training or college level course work on a year-for-year basis.
One year of related purchasing or buying experience.
Knowledge, Skills, and Abilities
Knowledge of:
Applicable local, state and federal laws and regulations;
Departmental processes and policies;
Basic understanding of Accounts Payable/Accounts Receivable principles and practices.
Skills in:
Organizing and keeping records;
Using a computer and various software packages;
Producing standard reports;
Data entry and basic keyboarding;
Using a 10-key calculator;
Work with diverse academic, cultural and ethnic backgrounds of community college students and staff.
Ability to:
Effectively communicate both in writing and verbally;
Maintain effective working relationships with coworkers;
Learn quickly and apply knowledge to new situations;
Work independently and prioritize multiple tasks.
Revised: 3/11, 8/21
Reviewed: 12/18
Replaces: 3/29/04