Community Resource Specialist
Class: Academic Professional | Exempt status: Exempt | Level: 3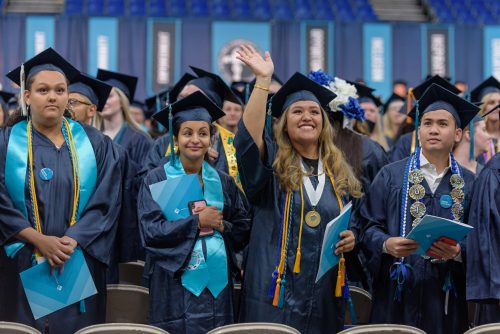 The Community Resource Specialist is responsible for developing and implementing strategies associated with recruitment of targeted student/client population(s), interviewing, assessment, enrollment, retention, and intervention strategies in support of an assigned program specifically or an assigned campus generally. Incumbents in this classification work independently in identifying and resolving specific student needs and assisting students/clients in removing educational and other barriers which prevent them from continuing in their educational and employment goals. The Community Resource Specialist is responsible for working closely with initial assessment and placement of students/clients within the program.
Typical Duties and Responsibilities
Develops, coordinates, and facilitates recruitment strategies for an assigned program or campus. Develops partnerships with local community-based agencies and high schools in identifying and recruiting targeted student/client populations.
Develops and implements effective marketing strategies. Designs brochures and informational fliers. Attends college and career fairs and other public forums in marketing the college and various programs.
Facilitates formal and informal training for faculty and staff on cultural and learning issues. Develops curriculum and related materials.
Evaluates and screens program applicants. Assesses student/client needs through interviews or evaluating test scores. Advises and assists students/clients in establishing educational and career goals. Assists students/clients in the enrollment process including completing admissions, registration and financial aid forms, and referring to appropriate college services for specialized assistance or counseling. Develops and implements programs or events to assist students/clients in transitioning to an educational environment.
Acts as liaison with local community organizations. Advocates for students/clients in securing identified services.
Mentors, counsels, and advises at-risk, targeted populations.
May develop work sites and/or place students/clients in positions.
Performs related duties as assigned.
Work Environment
Work is typically performed in an office environment. Occasional travel to local community based organizations requiring the use of a personal vehicle required. Requires the ability to work some evening and weekend hours.
Physical Requirements
Attendance at marketing events requires the ability to lift or pull boxes of material that may weigh up to 25 pounds.
Minimum Qualifications
Bachelor's degree in Education, Psychology, Social Science, or related field. Experience performing the duties of this job may substitute for the degree requirement on a year-for-year basis.
Demonstrated experience working with various diverse and at-risk populations. Experience working with students or clients in advising and developing goals. Experience assessing student or client needs and coordinating educational and community based services.
Fluency in a second language may be required depending on position.
Knowledge, Skills, and Abilities
Knowledge of:
College policies and procedures;
Services provided by various community based organizations;
Program requirements;
Effective marketing techniques.
Skills in:
Operating a computer and various supporting software packages;
Assessing and mentoring students/clients.
Ability to:
Prioritize and manage multiple projects or to change priorities quickly;
Work with an ethnically and culturally diverse population;
Cooperatively identify and resolve problems or issues with students/clients;
Operate a variety of office equipment;
Effectively communicate in oral and written form.
Revised: 11/2021; 3/2002