Union Dues/Fair Share Contribution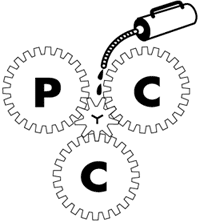 You have been hired into a position which is included in a "bargaining unit" represented by the (Federation of Faculty and Academic Professionals or the Federation of Classified Employees) union.
Joining the Union
You may elect to join the union by completing and returning the proper section of the union application. If you do so, the College will deduct the dues in accordance with the amounts designated by the union (listed on the union application) and will remit those monthly to the union treasurer. If at any time you want to discontinue your dues deduction, notify the college Payroll Services Department in writing of this decision.
Fair Share Dues
Until such time as you authorize a membership dues deduction, the college is required to deduct a "fair share" fee from your check. This "fair share" fee is required by the collective bargaining agreements as provided under Oregon Law (ORS243.650 16). It is an assessment to defray the union's costs of negotiating the collective bargaining agreement and for the union's costs in administering that agreement. The state law also provides for an exception to the requirement to pay either dues or "fair share" based on a legitimate religious objection. If you have a legitimate religious objection, you must complete and return the request for exception form.
If you have questions about union membership, dues amounts or "fair share" amounts, contact the Union office: 971-722-4180.