Board members
The PCC Board of Directors consists of seven members elected by zones to four-year terms. The board members govern the college which includes selecting the president, approving the hiring of other staff and faculty, approving the college budget, and establishing policies that govern the operation of the college.
Denise Frisbee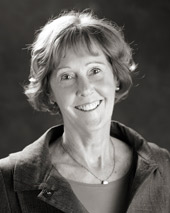 Elected in 2005, 2009, 2013, 2017
Represents Zone 1 | See a map of Zone 1
Contact Denise Frisbee
Denise Frisbee is in her fourth term as a director representing Zone 1. She has served as Board Chair from 2008-09 and again from 2012-14. She served two terms as the president of the Oregon Community College Association (OCCA), the statewide organization representing Oregon's 17 community college.
Denise co-chaired the successful 2017 PCC bond measure. She has also served as the board's representative on the PCC Foundation Board, the Board liaison to the successful 2008 PCC Bond Campaign, and as a member of the Board's Audit Committee. She has also served on ACCT (the national organization's association's) governance and policy committees.
In 2014, Denise received the OCCA's Howard Cherry Award for Outstanding Board Member. In 2019, Denise received the Chuck Clemans award for exceptional service from OCCA in recognition of her service as OCCA President , 2017-2019. She also received a Distinguished Service Award from the City of Lake Oswego 2011.
Her background is as an attorney with a focus on local government and land use law. In addition to the private and public practice of law, Denise has served as director of the Lake Oswego Community Development Department and the Planning and Building Departments, as well as executive director of a nonprofit, Statewide Organization for Schools, and as the Government and Community Liaison for Lake Oswego School District, along with a variety of community and school-related volunteer roles.
Denise holds a JD from Lewis and Clark's Northwestern School of Law and a Bachelor's degree from Smith College. Denise and her husband and family enjoy the Northwest's out-of-doors offerings of hiking, cycling, whitewater canoeing, and skiing.
Tiffani Penson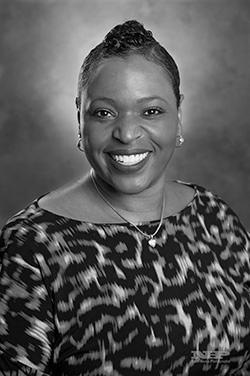 Elected in 2019
Represents Zone 2 | See a map of Zone 2
Contact Tiffani Penson
Tiffani Penson is a native Oregonian and very involved in the community. She is currently the Supplier Diversity Officer for the City of Portland. Her responsibilities include outreach to Disadvantage, Minority, Women, Emerging Small Businesses, and Service-Disabled Businesses focusing on connecting businesses to contracting opportunities in the City. She implemented and manages the Minority Evaluator Program which requires City Bureaus to include at least one minority evaluator from the community provided from MEP Database to serve on evaluation panels awarding formal contracts. She implemented and manages the "We Are Better Together" outreach program that through a collaboration with City bureaus is responsible for supporting event sponsorships, trade shows, and memberships with our partnering organization.
In one of her past roles during the years 2009-2013, she was on Education Team and the Bureau Support Manager for Mayor Sam Adams. She helped implement and managed the SummerWorks program, which provides paid internships for 220 youth ages 16-24. Tiffani continues to manage the SummerWorks program for current Mayor Ted Wheeler.
Tiffani specializes in building valuable internal and external community relationships, creating and executing programs to improve youth engagement, improving government processes, and creating outreach opportunities for bureaus which combined leads to successful sustainable city partnerships and programs.
Tiffani serves on the board of Architecture Foundation of Oregon, Bound for A Cure, Kairos PDX, and Oregon Native American Chamber.
Michael Sonnleitner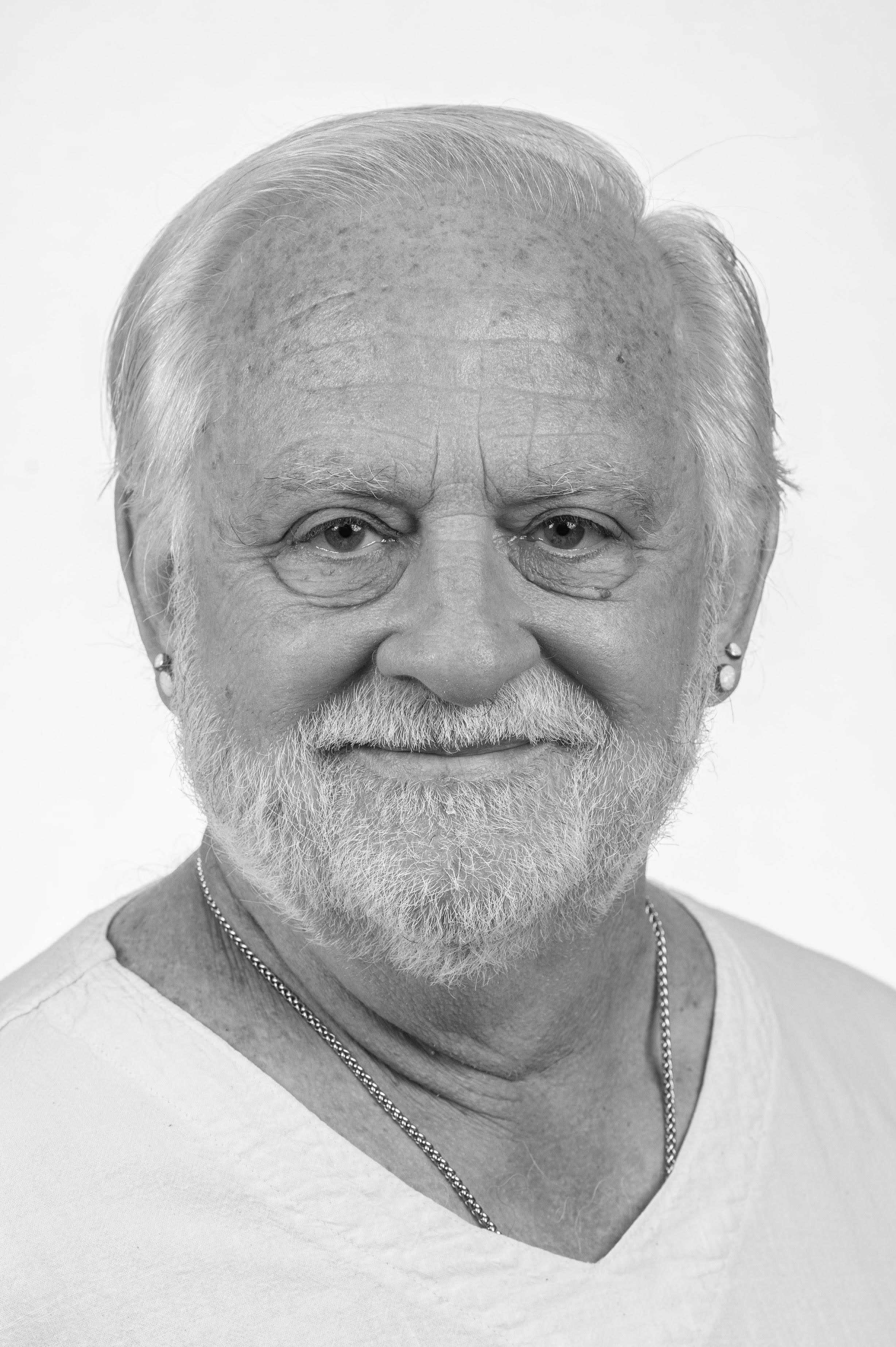 Elected in 2015, 2019
Represents Zone 3 | See a map of Zone 3
Contact Michael Sonnleitner
Michael retired from 27 years of full-time teaching at Portland Community College in 2015, having taught Political Science courses on all four PCC Campuses – and became the first PCC teacher ever to serve on the PCC Board. He long-served on the PCC Educational Advisory Council (EAC) and its Academic Standards and Policy (ASAP) Committee, on the Internationalization Steering Committee, and as Co-Creator and Chair of the PCC PACS (Peace and Conflict Studies Program). His work with PCC student leaders has ranged from facilitating the creation of the District Student Council to helping organize Salem Legislative Internship Programs. A Fulbright Scholar in India in 2010, Michael's publications mostly relate to Martin Luther King Jr., Mahatma Gandhi, Frantz Fanon, and issues regarding Violence, Nonviolence, and Social Change. In PCC's Zone 3, Michael has served on the Boards of the Montavilla Neighborhood Association and SE Uplift (a coalition of twenty neighborhood associations), while remaining active with other groups concerned about affordable housing and houseless people, deportation policies and immigration reform, racial and economic equality, and other environmental and social justice issues. Michael holds a Ph.D. in Political Science from the University of Minnesota and a Whitman College B.A. with credits from Fisk University. He especially enjoys bicycling, vegetarian cooking, and multicultural experiences in the U.S. and abroad.
Jim Harper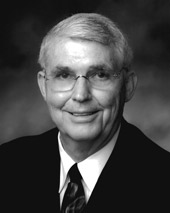 Elected in 2005, 2009, 2013, 2017
Represents Zone 4 | See a map of Zone 4
Contact Jim Harper
Jim Harper has spent more than 40 years with PCC. He has been a student, a volunteer, and a corporate user of the many quality services PCC provides. He has sat on the PCC Foundation Board for the last 26 years, including serving as the Board Chair from 1990 to 1992.
Director Harper is a realtor for RE/MAX Equity Group in Hillsboro. He is currently on the Board of the Association of Community Colleges and is Chair of their Pacific Region. He is the Secretary of the Board of Gateway to College National Network and is a Past President of Oregon Community College Association. He has also served as Vice President of Administration for Morrison Child and Family Services, Executive Director for Arras Inc., School-To-Career Liaison for Multnomah County, Director of Human Resources at Wacker Siltronic Corp, and Division Manager for Tektronix, Inc. Director Harper has been an active member of the PCC Budget Committee, is a Member of the Governor's School Transformation Advisory Council, the Mayor of Portland's Business Round Table, the Regional Strategies Board for Multnomah and Washington Counties, and is a Past Chair of the Region Two Workforce Development Committee. Director Harper holds a bachelor's degree in education from Portland State University.
Dan Saltzman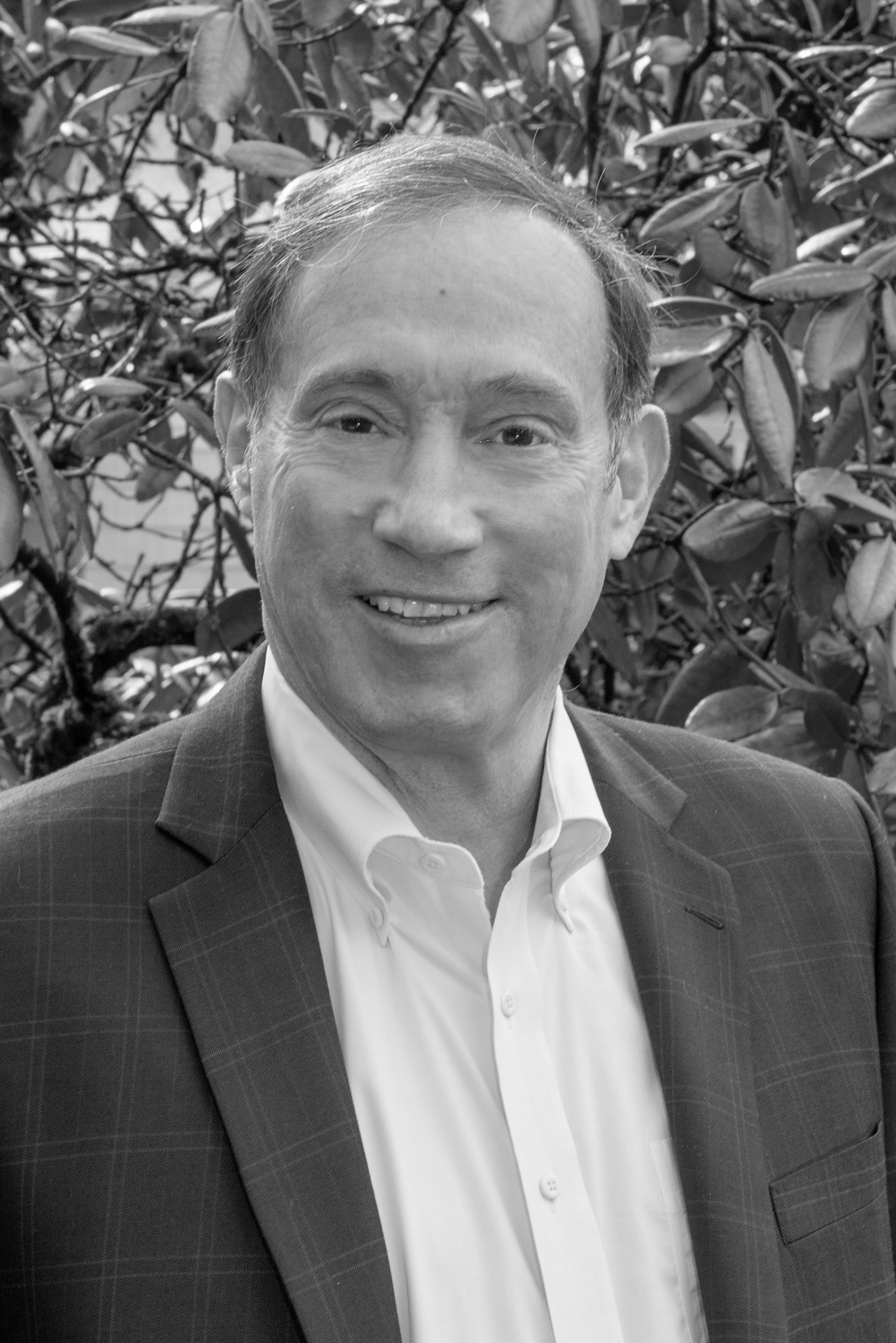 Appointed in 2019
Represents Zone 5 | See a map of Zone 5
Contact Dan Saltzman
Dan Saltzman is a Portland native who served as a Multnomah County Commissioner from 1993 to 1998 and as a commissioner on the City Council of Portland from 1999 until 2018. During his time on the city council, he created the Office of Sustainable Development in 2000 and the Portland Children's Levy in 2002. His many accomplishments as a city council member include securing the land for North Portland's Bridge Meadows, finding a permanent home for the Miracles Club, securing voter approval for Portland's first-ever affordable housing bond measure, completing the Big Pipe project to clean up the Willamette River, and founding the Gateway Center for Domestic Violence Services.
Director Saltzman previously served on the Portland Community College Board of Directors for ten years, from 1989 to 1999. He is a Beaverton High School graduate who earned a Bachelor of Science degree from Cornell University's School of Civil and Environmental Engineering and his Master of Science from the Massachusetts Institute of Technology.
Mohamed Alyajouri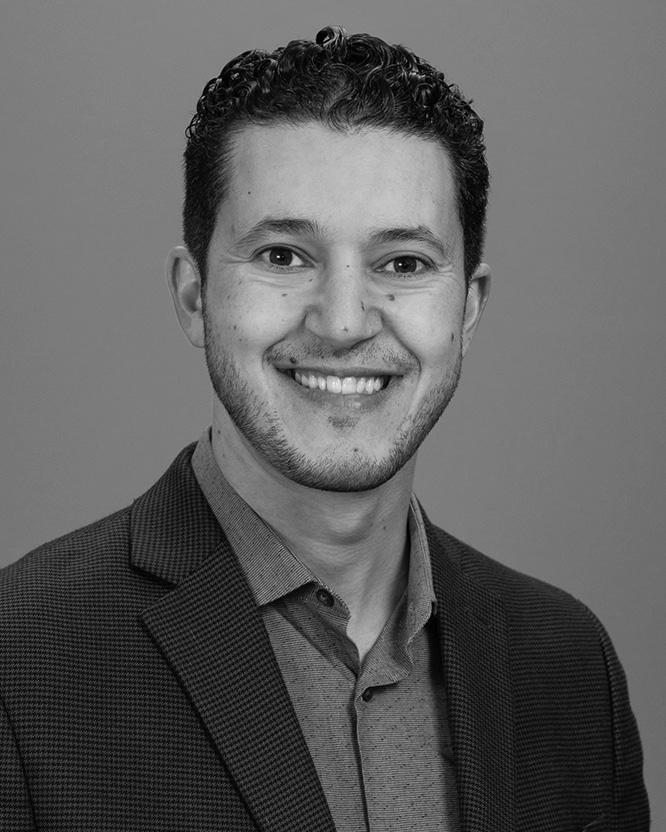 Appointed in 2017, Elected in 2017
Represents Zone 6 | See a map of Zone 6
Contact Mohamed Alyajouri
Mohamed Alyajouri is currently a healthcare administrator, managing two Oregon Health and Sciences University (OHSU) Primary Care clinics. With over 15 years in the Healthcare field, his experience includes Program Development, Project Management, and Quality Improvement. Additionally, Mohamed has international experience working with the World Health Organization.
For most of his adult life, his professional and community involvement has been around community building, social justice initiatives, interfaith outreach and partnerships, and public health promotion.
In the spring of 2017, Mohamed ran for public office and was elected to the Portland Community College Board of Directors, serving residents of Washington and Yamhill counties. He also serves on World Oregon's Advisory Board, Oregon Public Health Association Board, and the Muslim Educational Trust's Outreach Committee.
Mohamed, a proud first-generation immigrant, grew up in Oregon. He completed both his undergraduate and graduate studies at Oregon State University, receiving his Bachelors in Healthcare Administration and his Masters in Public Health. Mohamed lives in Beaverton, Oregon with his wife and 3 children.
Alexander Diaz Rios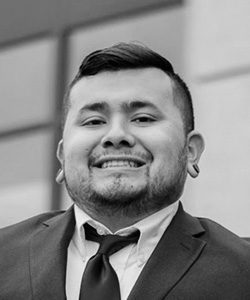 Elected in 2019
Represents Zone 7 | See a map of Zone 7
Contact Alexander Diaz Rios
Alex (Alexander) Díaz Rios (He/His/Him/Él) is a passionate advocate for education as a first-generation college graduate and public-school teacher. Alex joined the Portland Community Board of Directors in 2019, as the youngest-ever board member. He was raised by a single mother, along with six sisters and one brother. From humble beginnings as migrant farmers, his family has a legacy in Washington County, in the 1970's they were one of the original twelve Latinx families to settle in the area.
As a lifelong resident of Washington County and a former PCC student, he understands the growth and challenges facing our community. He is dedicated to building a community coalition in finding innovative ways to address the evolving needs of students and partners in our area. Alex works tirelessly to promote equity, inclusion, and justice to ensure that PCC is a student-centered institution that accessible to all individuals.
Prior to joining PCC again, Alex was part of a group of dedicated young Latinx leaders, that formed the Willamette Chicano Alliance, a non-profit that serves Latinx youth with college/career readiness, leadership, and mentoring programs. He also serves on the budget committee for the city of Hillsboro and the Hillsboro School District.
Alex holds a Bachelor of Science in Social Science from Portland State University and a Masters of Arts in Teaching from Pacific University.
Riley Turner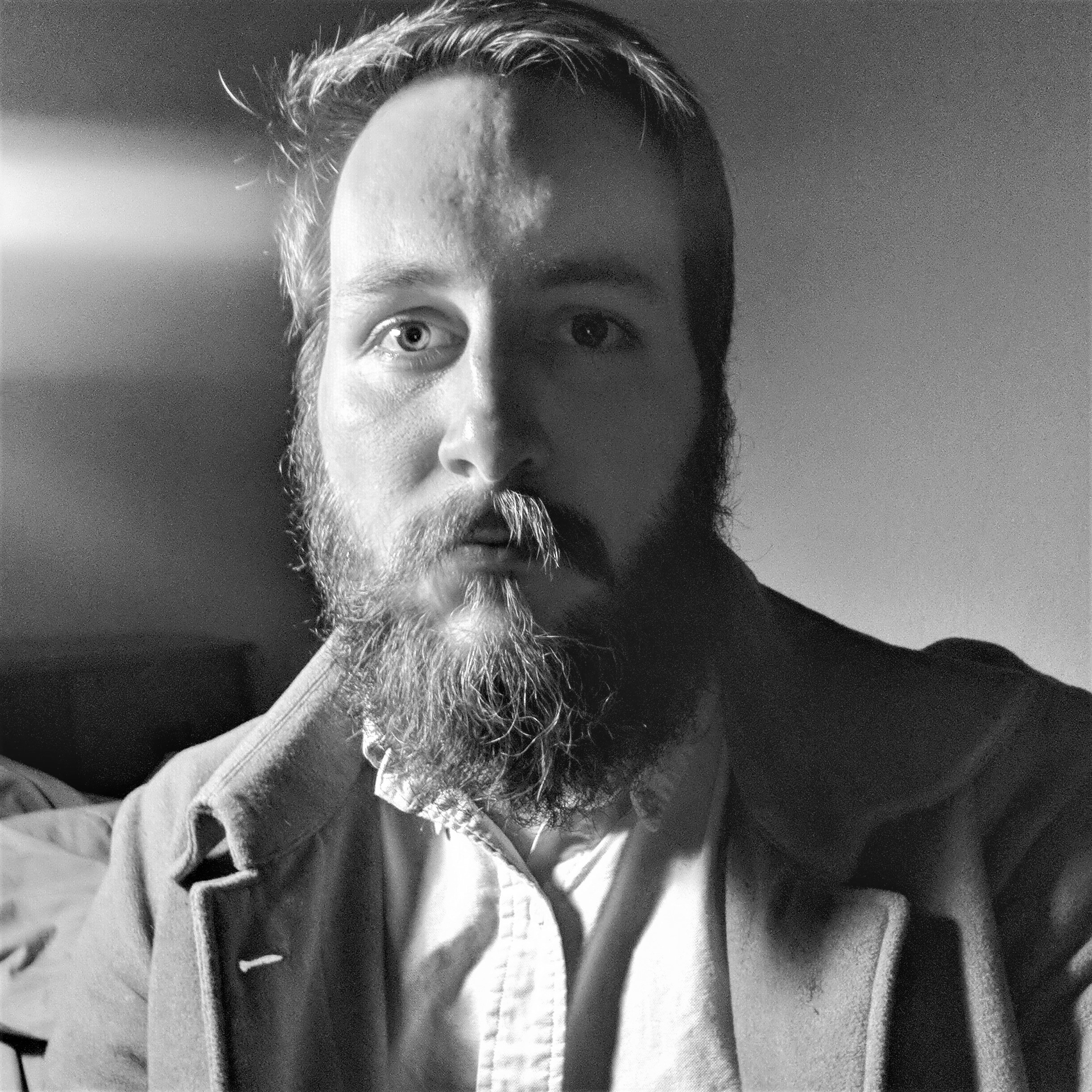 Appointed in 2020
Student Trustee
Contact Riley Turner
Riley has spent the majority of his career working to uplift the houseless community through the Portland Rescue Mission, and helping teens and children access mental healthcare through Trillium Family Services. Last year he served as the Director of Eco-Social Justice for the Cascade Campus. He is studying Political Science and Philosophy and hopes to attend law school someday.