The Space Between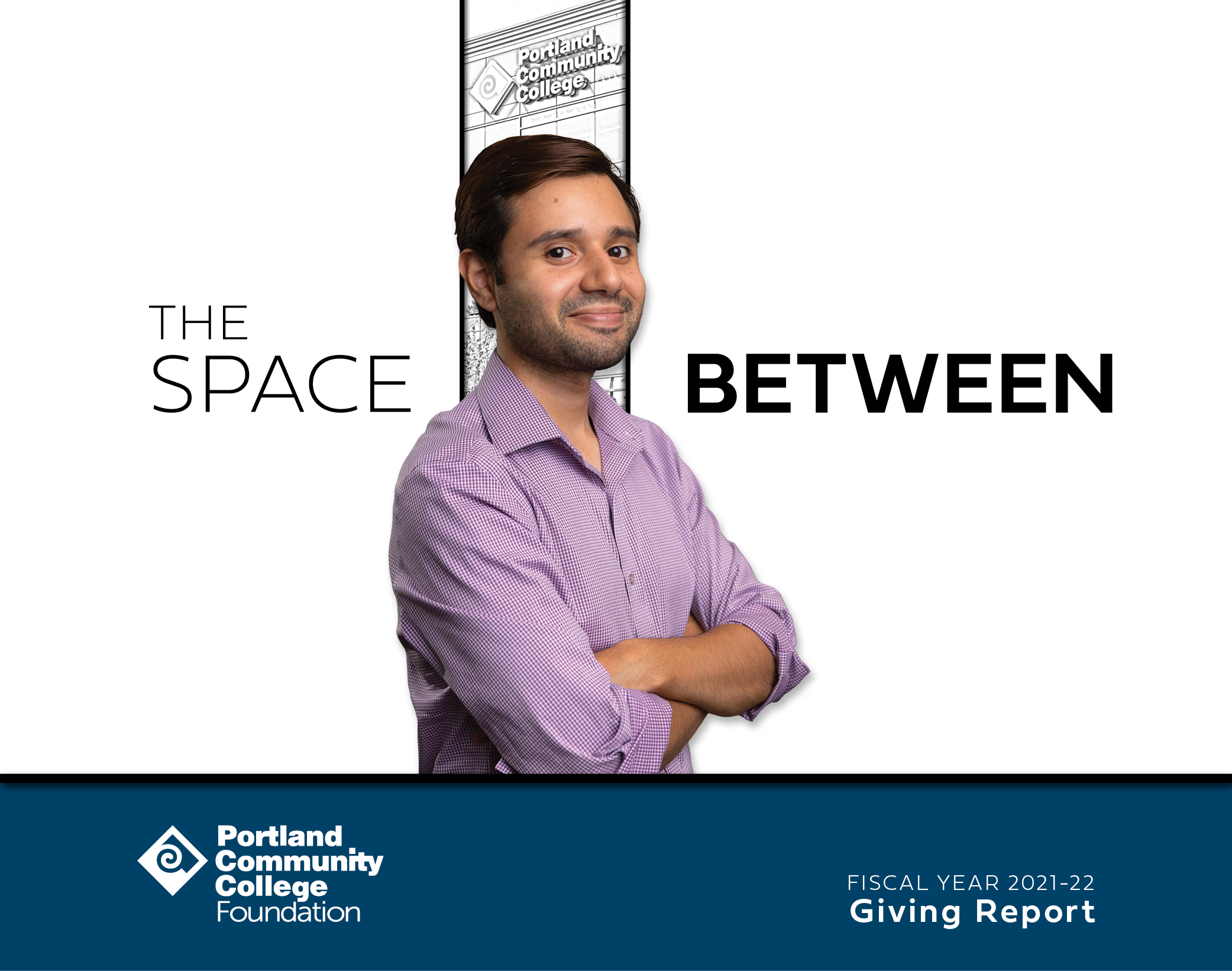 The PCC Foundation began 40 years ago as an organization committed to providing scholarships to students and has grown over the past four decades, into a thriving foundation that in addition to scholarships, is also deeply providing direct student assistance to thousands of students annually, as well as key programmatic support that delivers on PCC's commitment to equitable student success. Through the generous support of donors like you, the trajectories of students' lives have been forever changed. Together, we have helped create a pathway to opportunity not only for those who attend PCC, but for their families and our region as a whole when economic mobility becomes possible. 
When students come to Portland Community College, they're often in a liminal space – the precipice of something new. PCC is the space where our community comes to learn, to create and to take action in pursuit of dreams. Throughout the pages of this year's Giving Report, we share stories of students who have discovered their passion, as well as their next steps through their time at PCC.
The path to opportunity begins at PCC and we are committed to creating brighter futures for all.
Error: The image above does not have Alt Text
View the full 2021-22 giving report